Top 10 Underrated Beatles Songs, 1966-70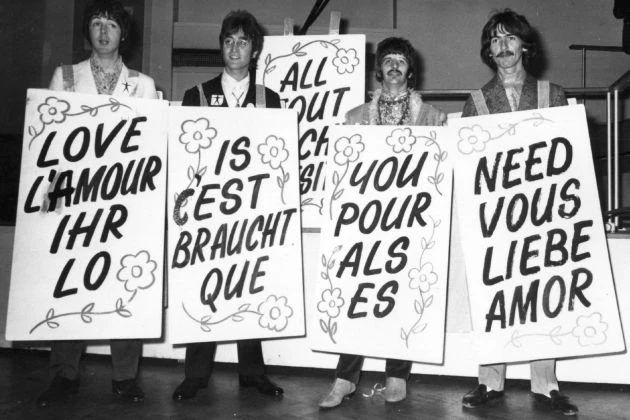 In 1966, the demands stardom placed upon the Beatles were starting to take their toll. The routine of a new single every three months and a new album every six months was too great for mere mortals to sustain, especially given the band's touring schedule. By year's end, they would give up the road for good and spend more time growing, both as musicians and men.
The combination of unlimited studio time and a desire to explore new musical territories gave birth to the idea of "artistic growth" in rock music. Yet for all their experimentation, the Beatles rarely lost sight of their primary instincts as songwriters, and the quality of their output — commercially and artistically — remained incredibly high. As with our list of the Top 10 Underrated Beatles Songs, 1963-65, there are plenty of tracks from their latter period that don't get the recognition they deserve, so we present our list of the Top 10 Underrated Beatles Songs, 1966-70.
No song from the 'Get Back' project, which became 'Let it Be,' exemplified its back-to-our-roots concept as well as 'One After 909,' which kicks off our list of the Top 10 Underrated Beatles Songs, 1966-70. It was one of the first songs John Lennon and Paul McCartney wrote together, and in March 1963, they recorded a version that remained in the vaults. They resurrected the song in hopes of returning to their roots and performed it during their famous rooftop concert. A fairly simple train blues, 'One After 909′ features a great dual lead vocal by Lennon and McCartney as well as some killer guitar work by George Harrison.
'Polythene Pam'
From: 'Abbey Road' (1969)
For all their global appeal, the Beatles could still be true sons of Liverpool when they felt like it. The lyrics to both 'Penny Lane' and 'I Am the Walrus' reference jokes they learned as schoolboys on Merseyside. But it's on 'Polythene Pam,' roughly the midpoint of 'Abbey Road' album-ending medley, where Lennon reverts to his Scouse accent, particularly in the second verse.
'Lovely Rita'
From: 'Sgt. Pepper's Lonely Hearts Club Band' (1967)
Given its near-consensus status as one of the Greatest Albums of All-Time, it's hard to think that any of the songs from 'Sgt. Pepper's Lonely Hearts Club Band' could be called underrated. But 'Lovely Rita' is often derided as a piece of lightweight McCartney fluff. While there's no denying its cheeriness, a deeper listen reveals just how on top of his game McCartney was in 1967. His vocals are so effortlessly confident that he doesn't seem to mind that he struck out with Rita. After all, he can find someone else, because he's Paul McCartney.
'Rain'
From: B-Side to 'Paperback Writer' (1966)
Few drummers have been as unfairly maligned as Ringo Starr, which is why 'Rain,' the B-side of 'Paperback Writer,' is on our list of the Top 10 Underrated Beatles Songs, 1966-70. Along with his orchestral drumming on 'A Day in the Life,' this is his finest performance. Next time someone around you says Ringo isn't a good drummer, have them listen to his inventive and powerful fills here. Then tell them the track was slowed down.
'Let it Be' was a mess, with the group coming apart while the cameras rolled. McCartney seemed to be the only one interested in the project, and its best songs were his. Like 'One After 909,' the beauty of 'Two of Us' comes from John and Paul putting aside their animosities and singing in unison again. Part of this may have been because Lennon believed McCartney wrote the song about their relationship, even though it was really about soon-to-be wife Linda Eastman.
'I'm So Tired'
From: 'The Beatles' (1968)
Because 'The White Album' was a double album with no singles (a feat only the Beatles could pull off back then), many of its songs could, in theory, qualify for our list of the Top 10 Underrated Beatles Songs, 1966-70. We've chosen only two, including 'I'm So Tired,' where the juxtaposition of the sleepiness in the verse and the erotic torture of the song's middle section features Lennon at his best as both singer and songwriter.
So many songs are written about the after effects of past relationships, but 'For No One' captures something totally different. McCartney describes that moment when couples run out of things to say to each other and all trust has gone, but memories of the good times keep them together. He also tempers the cold reality of the situation with a typically lovely melody and — a rarity in rock — a French horn solo.
'Mother Nature's Son'
From: 'The Beatles' (1968)
McCartney's interest in folk music came into full bloom in 1968 with 'Blackbird,' 'I Will' and this song — one of the prettiest tunes he's ever written — all from 'The White Album.' What's even more incredible is that 'Mother Nature's Son' is wedged between a couple of Lennon rockers ('Yer Blues' and 'Everybody's Got Something to Hide Except for Me and My Monkey') and still manages to shine.
'Getting Better'
From: 'Sgt. Pepper's Lonely Hearts Club Band' (1967)
Although their songs were credited jointly, more often than not Lennon and McCartney wrote separately, suggesting changes to one another along the way. 'Getting Better' is one of the last true Lennon-McCartney collaborations (their parts on 'A Day in the Life' and 'I've Got a Feeling' were written apart and combined to make one song). Paul's perpetual optimism ("It's getting better all the time") is quickly cut by John's sarcasm ("It can't get no worse"), an apt description of their respective worldviews in a single line.
'Hey Bulldog'
From: 'Yellow Submarine' (1968)
As with 'I Am the Walrus,' which was also inspired by the works of Lewis Carroll, Lennon's ability to give meaning to the absurdist gibberish in 'Hey Bulldog' comes from a searing vocal performance. But it's that awesome riff — played simultaneously on piano, guitar and bass, and pounded out rhythmically by Starr — that puts 'Hey Bulldog' at the top of our list of the Top 10 Underrated Beatles Songs, 1966-70.
You Think You Know The Beatles?
Best of Ultimate Classic Rock