U2 to Release 'Songs of Experience' Next Year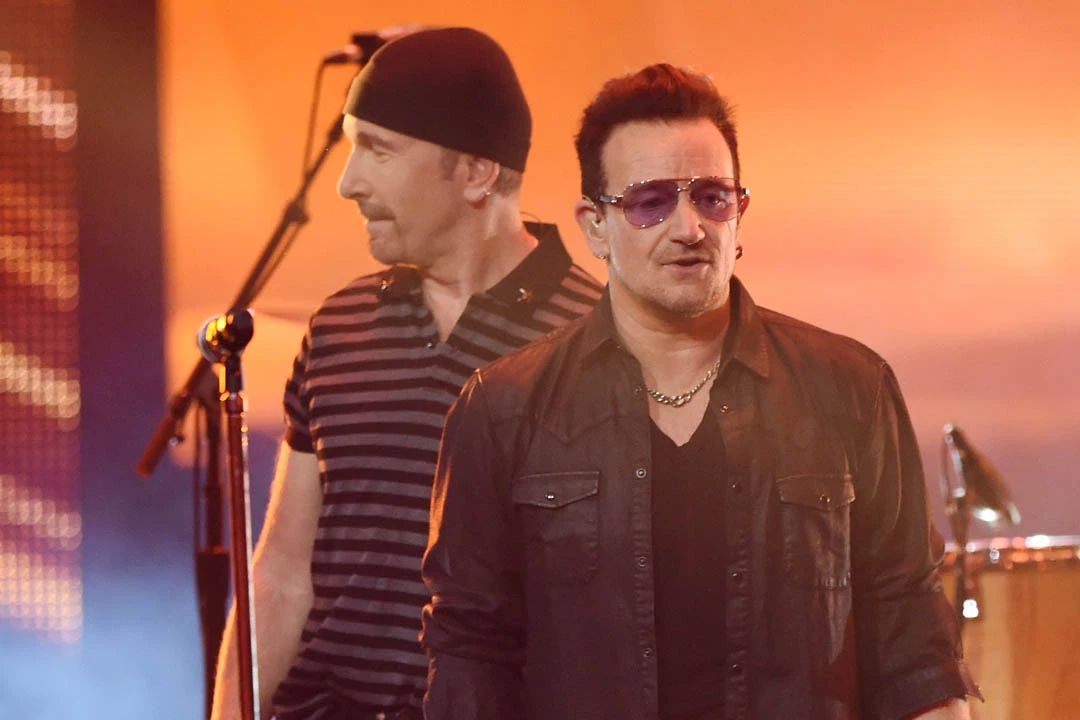 After having spent five years between the release of their last two albums, U2 aren't going to make their fans wait so long for their next one. In a new interview, Bono says that Songs of Experience, the follow-up to last year's Songs of Innocence, will be out in 2016.
"We're going to get this album out next year," he told the Irish Times, "unusually for us, a lot of the songs are done already."
The singer pulled out his phone to give the journalist a sneak preview of what they were working on, complete with commentary. One song was described as "going after a broken cassette recorder type of sound," while the Edge and drummer Larry Mullen, Jr. were praised for their work on others.
That said, Bono admits that he's "the least reliable member of the band on this" (although, we note, he's probably more reliable than any of the members of Metallica).
One thing that hasn't been discussed is how U2 will deliver Songs of Experience. The band was pilloried for giving away Songs of Innocence for free to everybody with an iTunes account. Bono later apologized, calling it a combination of a "drop of megalomania, touch of generosity, dash of self-promotion and deep fear that these songs that we poured our life into over the last few years mightn't be heard."
But he later took back the apology somewhat, saying "Of the great crimes against mankind…? This is an honest mistake, and we're just not going to lose sleep about it."
U2 Albums, Ranked Worst to Best
Criminally Underrated Rock Albums
Subscribe to Ultimate Classic Rock on
Best of Ultimate Classic Rock