Top 10 Ronnie James Dio Lyrics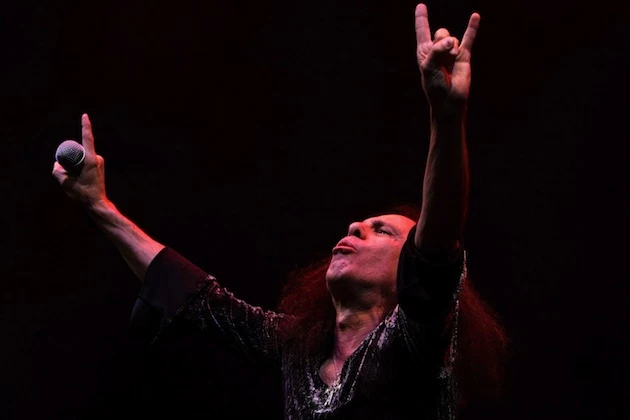 Arguably, no heavy metal singer wielded greater influence over the length and breadth of heavy metal's long history than the sorely missed Ronnie James Dio. Now, now, don't get worked up! Simple math tells us this is so, by reason of Dio's relatively brief but nevertheless momentous associations with heavy metal cornerstones such as Rainbow and Black Sabbath, on top of a long and successful tenure fronting his very popular solo band, and even sporadic sparks with the pre-stardom Elf.
Altogether, these bands gave hard rock and metal some 20 albums and nearly 40 years of highlights before Dio's untimely passing in 2010. And, while Ronnie's incomparable voice tends to attract all the (absolutely merited) accolades, his lyrics populate the hard rock vernacular with countless lines that fans across the globe can recite by heart; and it is some of these that we wish to celebrate in our list of the Top 10 Ronnie James Dio lyrics.
Best of Ultimate Classic Rock