Tony Iommi – Iron Men of Rock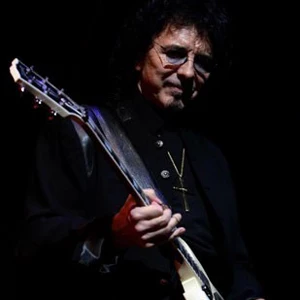 All good comic book origin stories begin with our hero overcoming tragedy. Black Sabbath guitarist Tony Iommi — clearly one of rock's Iron Men — could have called it quits after losing the tips of his fingers in an industrial accident early in his career.
Instead, he overcame with the help of some Tony Stark-level custom-made plastic prosthetics and become one of metal's most important musicians. He then doggedly kept the Black Sabbath name alive for decades and through dozens of lineup changes. He's currently (and hopefully) in the final rounds of kicking cancer's ass and preparing to release Sabbath's first album with Ozzy Osbourne on vocals in over three decades.  Oh, and he wrote the song 'Iron Man,' for crying out loud!
Best of Ultimate Classic Rock