Tom Petty in 'The Postman' – Musician Movie Cameos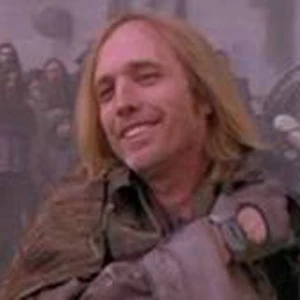 What rock star could survive the apocalypse? Tom Petty, of course. In the Kevin Costner 1997 box office dud 'The Postman,' Petty appears as the mayor of Bridge City, who apparently was someone famous in another life. This was what passed for humor in this highly criticized bomb.
Petty's movie work has primarily consisted of soundtracks over the years, as he contributed tracks for films such as 'FM,' 'Lethal Weapon 2,' 'Home Alone 2: Lost in New York,' 'Ladder 49,' 'Elizabethtown,' and the entire soundtrack to the Ed Burns film 'She's the One.' However, the singer did lend his voice to TV's 'King of the Hill' for numerous episodes over the series' run.
Watch Tom Petty in 'The Postman'
Subscribe to Ultimate Classic Rock on

Best of Ultimate Classic Rock