The Who's Pete Townshend Preps 'Quadrophenia' Box Set, Mulls Retirement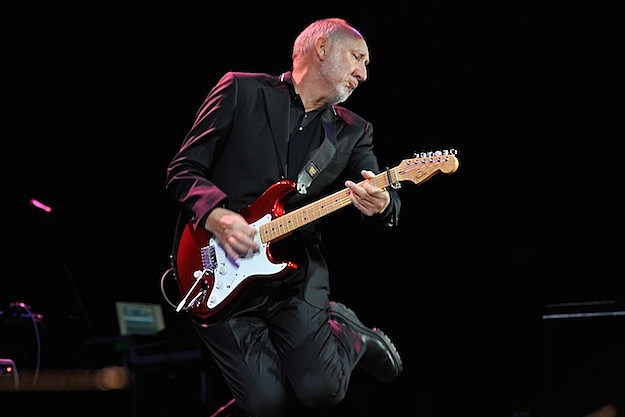 Pete Townshend took to his blog yesterday (June 1) to announce that he's working on a 'Quadrophenia' box set. Additionally, in a new interview, the Who guitarist said he recently considered retirement.
Townshend reveals that he's currently busy restoring and enhancing demos with Who engineer Bob Pridden. He's also going through photos and diaries that may be packaged with the 'Quadrophenia' box set, which he hopes to release in October of this year.
"I am really enjoying this work,' writes Townshend. "Bob's mixes are mind-blowing. My demos are among the best I've ever done, and include some real quirky tracks that didn't make it onto the final album." He sums up by stating that "you are going to love it. I hope so, because I am missing this summer sunshine to get it completed on time."
Quadrophenia came out as a 17-song double disc in 1973. The concept album features the singles 'Love, Reign O'er Me,' 'The Real Me' and '5:15.'
Meanwhile, Townshend tells Intelligent Life magazine that he had thought about retiring from music. "At the beginning of the year I had decided, '66 next birthday, I think I'll just stop'," reveals Townshend. "Nothing to do with my hearing, because I think I can sort that out on stage. My feeling was that I simply didn't have the enthusiasm to do reinvention."
However, he says he's changed his mind lately, after realizing that music is where he can make the most impact on the world. "I think for me it's that if you can take an artistic position and do something useful, even if it's negative, then action is the best answer."
Watch the Who Perform 'Love, Reign O'er Me' in 1982
Best of Ultimate Classic Rock