The Doors Vs. Blondie – Mash-Ups You Need to Hear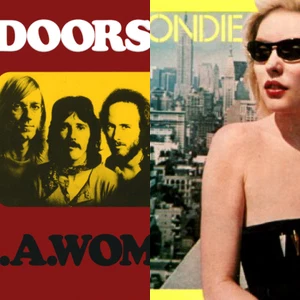 Blondie's 1980 smash 'Rapture' is already pretty crowded, seeing as how it blends new wave style with both a disco beat and one of the first raps ever to grace a rock song.
But someone out there thought there was more that could be added — specifically, Jim Morrison's haunting vocals (and a little bit of Ray Manzarak's chiming keyboards) from 'Riders on the Storm,' the closing song on the Doors' 1971 last true album, 'L.A. Woman.' Give this mash-up a listen and we think you'll agree that they were 100% correct.
Hear 'Rapture Riders'
Subscribe to Ultimate Classic Rock on
Best of Ultimate Classic Rock