'That Metal Show' Won't Return to VH1 Classic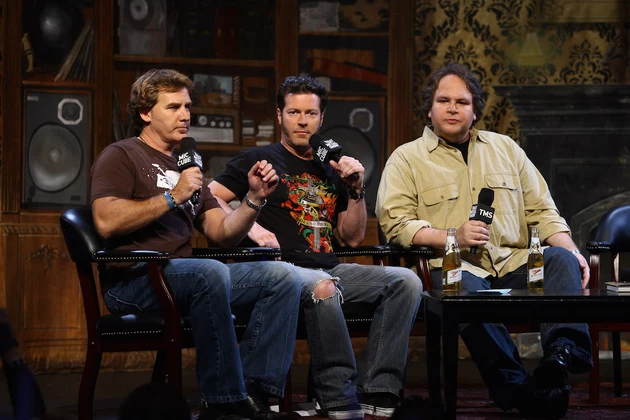 That Metal Show is looking for a new home after an eight-year run on VH1 Classic. The network has announced that it won't be producing any more episodes of the program, which is hosted by Eddie Trunk, Don Jamieson and Jim Florentine.
"Of course, we very much want to keep That Metal Show alive," the trio said in a statement. "And with the blessing of VH1 Classic, we've got the keys to the show and are currently searching for a new home. We're not sure where we'll land, but we hope to be back in our studio and your living rooms as soon as possible."
Comedians Jamieson and Florentine originally met Trunk when he was still working exclusively in radio. That Metal Show began airing on VH1 Classic in November 2008 and featured a number of notable guest stars from the world of hard rock.
"Me and Don Jamieson, we'd be driving home on a Friday night from our shows, and Ed Trunk had a Friday night heavy metal show," Florentine once told Steve Mascord. "Then we met him at a concert and we were talking to him, and we told him we were comics. And he said, 'Come on my radio show and talk music.'"
Approximately 125 episodes later, there's change in the air for That Metal Show. The trio, in addition to paying tribute to its loyal fan base, reminded viewers that they're not going away. "Thank you for watching all these years," Trunk, Jamieson and Florentine said. "We'll keep you posted as soon as we have news to share."
See Rock's Sexiest Album Covers
Best of Ultimate Classic Rock