Stryper, 'Jesus is Just Alright' – Exclusive Preview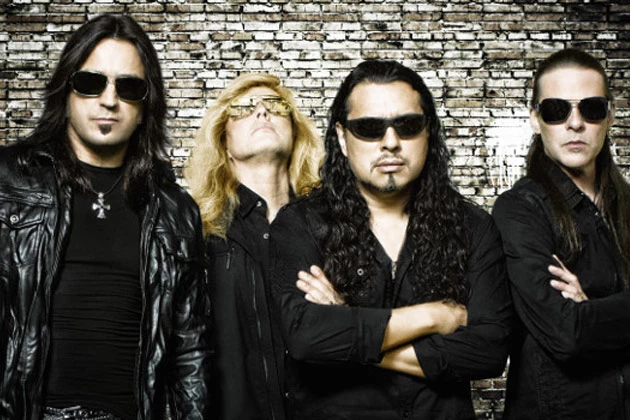 We are pleased to present the exclusive premiere of Stryper's version of 'Jesus Is Just Alright,' a '60s gospel song well known to classic-rock fans thanks to the Doobie Brothers' popular 1972 version.
The song comes from the enduring Christian-rock band's latest album, 'No More Hell to Pay' (available on Amazon and iTunes), which comes out on Nov. 5. Stryper singer and creative mastermind Michael Sweet tells us why the band was so excited to tackle this iconic song.
What made you want to cover this particular song?
"We wanted to do a cover on this album. We've done covers through the years — obviously, we did an album of covers [2011's 'The Covering'] most recently. When we look for covers, it's kind of like Van Halen did with 'Dancing in the Streets,' people were like, 'What the heck?' We look for songs that are a little more unique that people might not expect us to cover.
"The part of that song that people would of course expect are the lyrics and the lyrical content. I mean, it's right down our alley. But musically, it's a little bit different for us, and that's what made it intriguing and interesting to do. We enjoyed doing that song and we always loved the Doobie Brothers' version. We kind of stayed on the same path in terms of the arrangement, but did our own little Stryper spin as well."
Somebody remarked to me how the song title is a bit misleading if you take it literally. It almost sounds like it is saying, "Jesus Is Just OK.'
"I hear ya. It's all in the inflection. It's all in how you phrase the line. We're obviously singing it in a way that says, "Hey, man, look — no matter what you think, Jesus is just all right with us, and more than all right. He's my best friend!"
Best of Ultimate Classic Rock