Rolling Stones To Release 1965 Live Album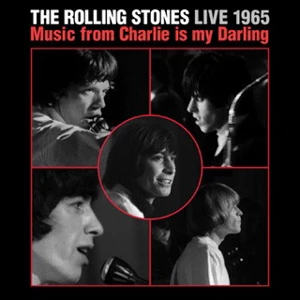 To celebrate the fact that the recent Rolling Stones documentary 'Charlie Is My Darling' has been nominated for a Grammy Award, the soundtrack to the film is being made available as a digital-only release on Jan. 21.
The movie, from director Peter Whitehead, was shot on a short weekend tour of France in 1965, just as '(I Can't Get No) Satisfaction' was hitting the top of the charts. It includes many exciting moments both on and off stage. 'Charlie is My Darling' was sought after for many years by fans, but was never available commercially until its 2012 release. The soundtrack was previously only available as part of the deluxe edition of the documentary.
This collection features 13 tracks, all recorded live on the band's 1965 tour, capturing the band in raw and rocking form. Among the highlights are frantic takes on 'Everybody Needs Somebody To Love,' 'Down The Road Apiece,' and 'Route 66.'
'Live 1965: Music From Charlie Is My Darling' Track Listing:
Show intro
'Everybody Needs Somebody To Love'
'Pain In My Heart'
'Down The Road Apiece'
'Time Is On My Side'
'I'm Alright'
'Off The Hook'
Charlie's intro to 'Little Red Rooster'
'Little Red Rooster'
'Route 66′
'I'm Moving On'
'The Last Time'
'Everybody Needs Somebody To Love' (finale)
Best of Ultimate Classic Rock