Scott Stapp's Divorce Papers Allege Drug Use, Threats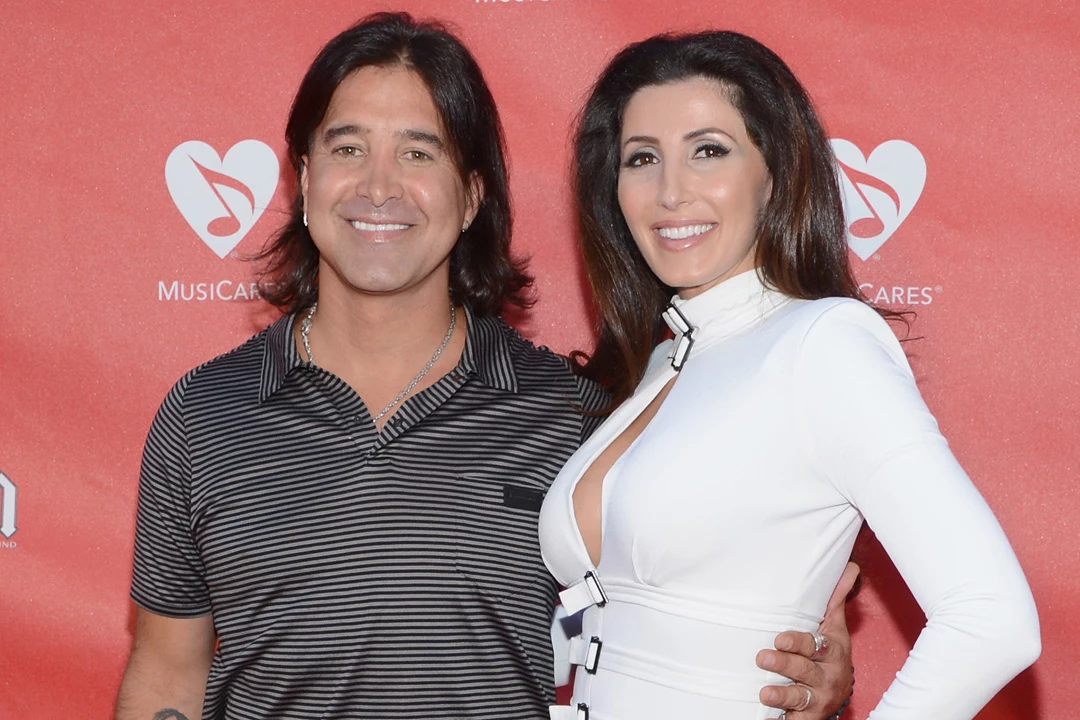 The news from yesterday that Creed singer Scott Stapp is broke to the point of having to sleep in his truck has put a spotlight on the petition for divorce that his wife Jaclyn (pictured with Stapp above) recently filed in a Palm Beach County, FL, court. In the papers, she alleges that Stapp has been using drugs and has threatened her and their three children.
According to the Miami Herald, Jaclyn says that Scott left their house last month and has not told her where he is. She says that he has been taking amphetamines, crystal meth and steroids, which contradicts his statement in his video that he has been clean since April and has the test results to prove it. More disturbing, however, are the text messages from him that she says were written while he was on a drug binge.
"Florida is not safe. Biological weapons on the way. U have to leave with kids and meet me in Atlanta."

"I'm coming to get you Satan and children. No mercy. You know how this ends. God created you and now God is ending you."

"God is also telling me something about Palm Springs and Nashville so there's a connection somehow. He's also telling me DEA for some reason."

"I wouldn't doubt it if the CIA is behind Alcoholics Anonymous."
Jaclyn has requested court-ordered addiction treatment for her husband, which will be heard by the judge on Wednesday. Her attorney provided a statement to the Herald that said, "This is a very painful and personal matter for Jaclyn and her family. Her primary concern remains, as it always has been, the best interest of her children."
See the Mugshots of Scott Stapp and More Rock Stars
Subscribe to Ultimate Classic Rock on
Best of Ultimate Classic Rock