Sammy Hagar Explains Why He Reached Out to Eddie Van Halen on Twitter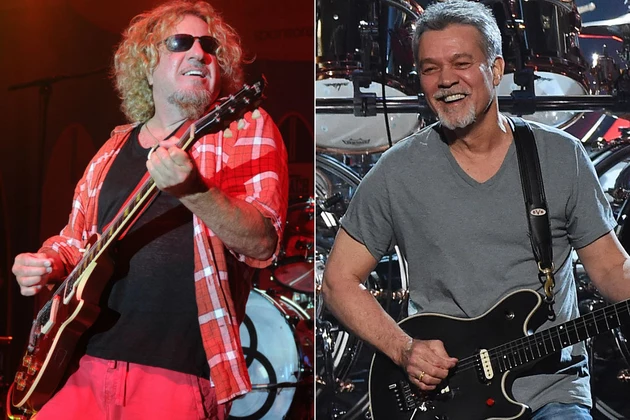 If you were caught off guard when Sammy Hagar took to Twitter to wish Eddie Van Halen a happy birthday last month, you're in good company — it sounds like Sammy wasn't necessarily expecting to offer that olive branch either.
But, as Hagar has explained, his perspective changed after the recent deaths of David Bowie and Glenn Frey, which reminded him that life is too short to carry grudges. Hagar, who will turn 69 this year, is roughly the same age both rockers were when they died, and it seems to have given him a sobering reminder that we never really know how long we'll be here.
"It just makes you stop and think that, you know, with my relationship with Eddie Van Halen and stuff that's always been in the toilet, it makes you say, 'I don't want to be buried with any regrets or bad vibes like that,'" said Hagar. "It makes you want to be just friends with everybody and say, 'Hey look, forget it.'"
After Hagar and Van Halen traded tweets, rumors of a reunion quickly started to fly, but Hagar stopped short of saying he wanted to start making music with his old bandmate again. "Even if you don't want to be in a band together, just let's be friends," he continued. "No more enemies for me. You don't want to go to your grave with enemies. So that's what it's done for me. It woke me up and said, 'no more enemies.' And before I die I won't have any if I have my way."
See Van Halen and Other Rockers in the Top 100 Albums of the '80s
Best of Ultimate Classic Rock