Rod Stewart Talks Writing for New Album: 'The Floodgates Have Been Reopened'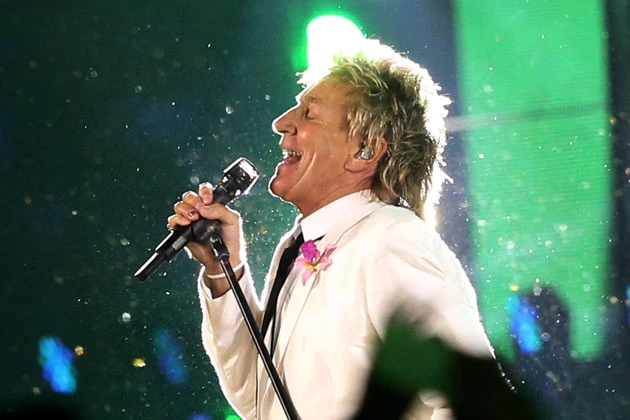 Rod Stewart wasn't kidding when he said he'd been busy writing songs for his next album.
Stewart reiterated his return to songwriting action during another recent interview, saying that getting his pen back out for 2013's 'Time' album has had a lasting effect on his approach to new material. "I'm actually halfway through a new album," he admitted. "I was very encouraged by the success of 'Time,' it was a very long period where I wasn't writing any songs. It's encouraged me to take another step forward and come up with more songs and I'm finding it quite easy. The floodgates have been reopened."
Not that fans should expect to hear any of those new songs in concert. As he quickly pointed out, Stewart understands his obligation to deliver the hits, no matter how excited he might be about his more recent stuff.
"I've got a unique method — I'll say 'Ladies and gentlemen, I'm going to have to put you through the misery of a new song … just pretend you're listening to 'Tonight's the Night' and give it a big round of applause at the end,'" he joked. "Usually they fall for that ploy and they do. It's hard work selling new songs with the vast catalog I've got that people want to hear. They pay the money and they want to hear what they want to hear. It's pointless being self-indulgent."
Best of Ultimate Classic Rock