What If Every Rocker Turned Into a Zombie? Have you ever wondered how some of your favorite classic rockers have carried on for so long? Could it be that they have a little zombie in them already? It could be possible that everyone in rock has actually "turned" ahead of the zombie apocalypse.
Luckily, we can glance into the future and see what the walking undead versions of our favorite musicians would actually look like. So lets take a look at the "before and after" versions of our favorite rocker zombifications.
When Motorhead's Lemmy Kilmister Became Motordead's Limpy Killmaster
Motorhead frontman Lemmy Kilmister does have that steely glare, but what if a zombie got hold of him? Looks like that steely glare is cut down by half, but it's probably best to keep your distance as there's a bloodlust evident in our hard rocking hero's other ocular socket.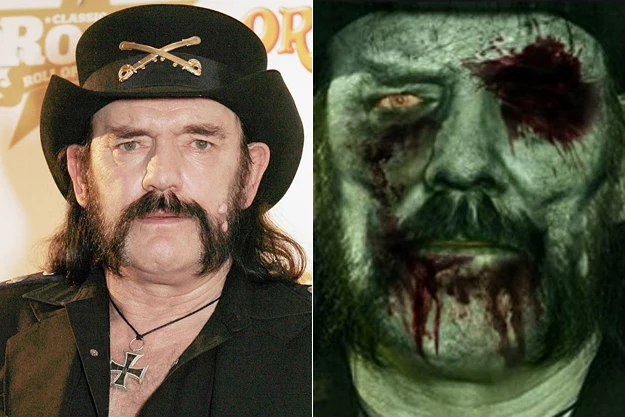 When Slash Became Slashed
Former Guns N' Roses guitarist and current solo artist Slash often hides behind his curly black locks and top hat, and with his quiet demeanor, would we actually know if he had become the victim of a zombie attack? Proceed behind the hair and those glasses with extreme caution.
When Stevie Nicks Became Stevie Nicked
Fleetwood Mac vocalist Stevie Nicks has always had that bewitching quality about her, with her flowing robes and shawls. But what if she ended up a zombie rather than something more mystical? It's time to go your own way.
When Gene Simmons Became Green Simmons
Kiss bassist Gene Simmons is already used to hiding behind makeup, making him a perfect choice to turn for the zombie apocalypse, but exactly how do you hide blood red and green behind that face paint?
When ZZ Top's Billy Gibbons Became XX Chop's Bloody Gibbons
ZZ Top vocalist Billy Gibbons has one of the more familiar beards in the music industry, but could those long strands of reddish chin hair cover up the fact that our favorite sharp dressed man had turned into a zombie? You decide.
When David Bowie Became Ziggy Bloodlust
David Bowie was able to pass as a space alien-turned-rocker named 'Ziggy Stardust' in the '70s, so is it really that far out of the imagination that our beloved Bowie would be among the first rock star targets the zombies would try to turn? Ch-ch-ch-changes, indeed! When AC/DC's Angus Young Became AB-Negative's Brain 'Em Young
AC/DC guitar great Angus Young looks a bit rough and tumble even before zombification, and the cigarette is doing nothing for his health. But the good news is, as a zombie you don't have to worry about what you're doing to your body — especially if brains is your main course.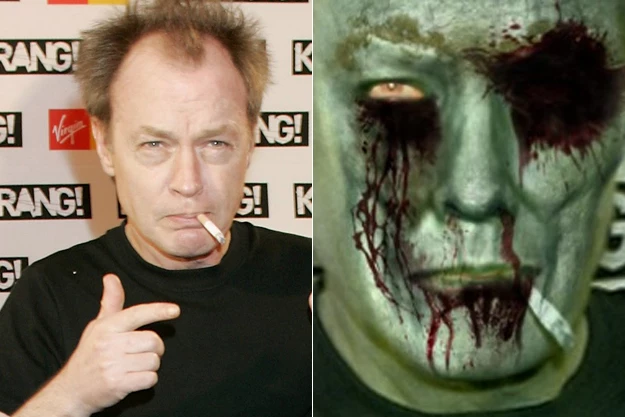 When Tom Petty Became Zom B. Etty
Tom Petty seems a natural fit for a rocker turned into a zombie. He does, after all, have a song that would work as an anthem for most zombies called 'I Won't Back Down.'
When Elton John Became Welting John
Elton John might be the most stealthy zombie of them all. The piano great was notorious for dressing up in costume during his '70s performances, so adding a little blood and a few more visible veins may come across as just another brilliant look for the singer.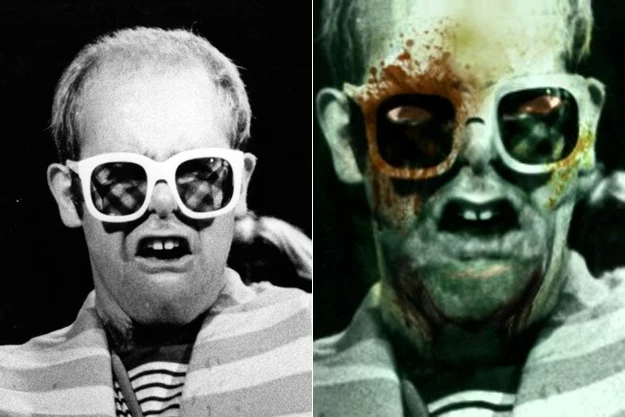 When Sammy Hagar Became Sammy Haggard
Sammy Hagar could be a natural zombie, after all he has an affinity for all things red, does he not? We actually have high hopes for Hagar's survival, as we know he can't drive 55. When have you seen a zombie move that fast?
And as a bonus, we bring you one final rocker projected as a zombie, though some would debate he might already be one. We tested out the zombie generator and lo and behold it's …
The Rolling Stones' Keith Richards as Keith Richards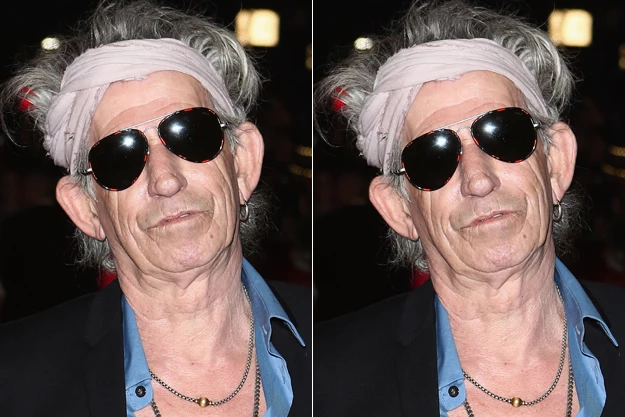 Best of Ultimate Classic Rock