Robert Plant Says Led Zeppelin Reissues Bonus Tracks Contain 'Nothing Relevant'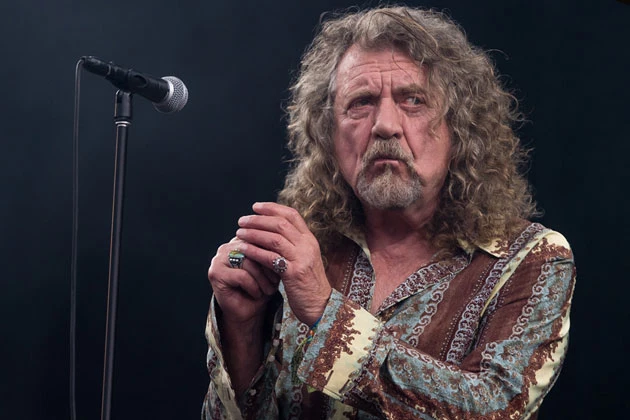 Most Led Zeppelin fans probably weren't expecting Robert Plant to spend a ton of time listening to the current round of deluxe reissues that his former bandmate Jimmy Page has curated from the band's vaults, but he dispelled any doubts during a recent chat with Billboard.
"No, not really," Plant shrugged when asked whether the newly unearthed bonus material included in the sets has given him a new perspective on Zeppelin's classic past. "Because it's so long ago. What you're hearing there is mostly work-in-progress stuff. Things on their way to completion, and maybe there's some little quirk or something that led to an either/or moment. But it's nothing relevant, really. Not to me, at least."
Which is not to say he's lost his fondness for the songs he recorded with the band — it's just that, as he pointed out elsewhere in the interview, he's currently more prone to tinker with the old arrangements rather than relive them.
Discussing his ability to "mess with" Zeppelin cuts in the set list while touring behind his new 'lullaby … and the Ceaseless Roar' solo LP, he pointed out, "I think it's a way to enjoy the music. We do 'Black Dog' and 'Whole Lotta Love' and these other ones, and our approach is driven mostly by trance and psychedelia and the musicians' relationships to African music. In each case, one of the guys in the band will take dominance, and that kind of determines where it goes."
Best of Ultimate Classic Rock