Revolution Saints Announce Release Date for Second Album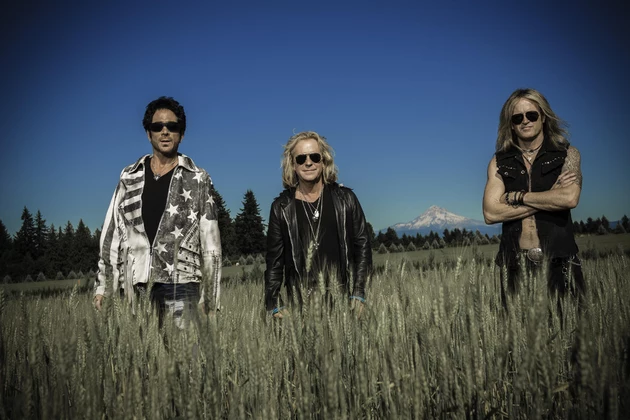 The supergroup the Revolution Saints will release their long-awaited, and as yet untitled, second album on Oct. 13.
The band includes Deen Castronovo of Journey and Bad English, Doug Aldrich of the Dead Daisies, Whitesnake and Dio, and Jack Blades of Night Ranger and Damn Yankees. They released their self-titled debut in 2015.
Aldrich and Alessandro del Vecchio, the producer of both albums, wrote the tracks that they recorded in Italy in late 2016 and early 2017.
The band's live debut came in April at the Frontiers Rock Festival in Milan, Italy. According to Blabbermouth, the group was initially the brainchild of Frontiers President Serafino Perugino, who had previously worked with all three artists and had wanted to work with Castronovo on a project where he sang lead vocals.
"We definitely have a chemistry together," Aldrich told crypticrock.com. "When we got together to do some videos, as well as recording together up in Portland, it was undeniable that we had a chemistry, and it sounds like that on the record. Spending time with those guys is super fun and we all fell into our own zone."
Aldrich went on to explain the guys' different personalities and how they figure into Revolution Saints. "Deen is a frontman and the drummer with Jack, but he is like the young kid that has way too much energy, bouncing off the walls," he noted. "I am kind of the quiet guy; I really do not have much to say. I just want to play. Jack is kind of the general; he took over, and in a good way, because you need somebody to be the boss. You need somebody to organize stuff or else you are wasting time or going down long paths. Jack keeps you focused. Then we all have our creative side, but the energy that Deen has is just infectious. I hope to be able to put it together where we will be able to do some shows."
Rock's Most Unexpected Supergroups
Best of Ultimate Classic Rock