Pink Floyd Have 'A Great Story,' According To Flaming Lips' Wayne Coyne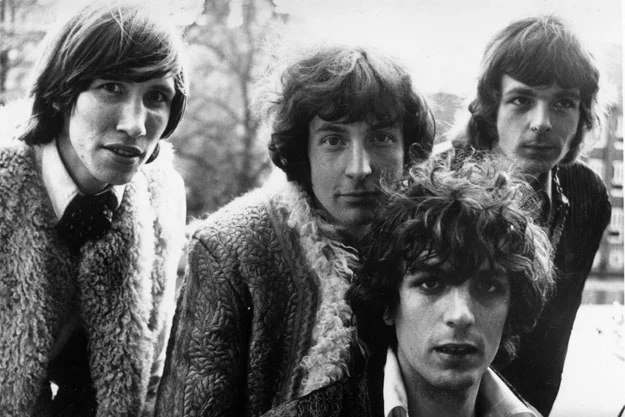 Pink Floyd have "a great story," according to Wayne Coyne, ringleader of the neo-psychedelic rock outfit Flaming Lips. "It's a big deal for bands to even have a phase one and maybe a phase two, but Pink Floyd had a phase three and phase four. There were just these unpredictable elements in there that made them so humanistic."
Coyne spilled that and more to Rolling Stone when asked to contribute to their Playlist Special. "It's just a great story of creative minds that were unafraid," he says. That, coming from the fearless cornucopia of Coyne's imagination, is a mighty big compliment.
Though Coyne can appreciate every phase of Pink Floyd, by the looks of this playlist he leans heavily towards phase one. In fact, four of his ten selections feature mind-bending original frontman, Syd Barrett.
Coyne can respect the "strange and long-winded instrumental freakout" of 'Interstellar Overdrive,' while the song 'Set the Controls for the Heart of the Sun' is "just some cool, existential, druggie s—." Moving forward a few years (1973), he goes on record about 'Us And Them,' claiming, "You could hate Floyd and still be overwhelmed by this song."
Pink Floyd do have a great story; one that's rich in history yet constantly evolving, echoing both the humanistic and magical elements of our minds. Shine on Pink Floyd — hopefully phase five is right around the bend.
Wayne Coyne Picks His 10 Favorite Pink Floyd Songs:
01. 'Interstellar Overdrive' – 1967
02. 'Lucifer Sam' – 1967
03. 'Set the Controls for the Heart of the Sun' – 1968
04. 'Jugband Blues' – 1968
05. 'Green Is the Colour' – 1969
06. 'One Of These Days' – 1971
07. 'Fat Old Sun' – 1970
08. 'Echoes' – 1971
09. 'Fearless' – 1971
10. 'Us and Them' – 1973
Best of Ultimate Classic Rock