Phil Collen Producing Next Tesla Record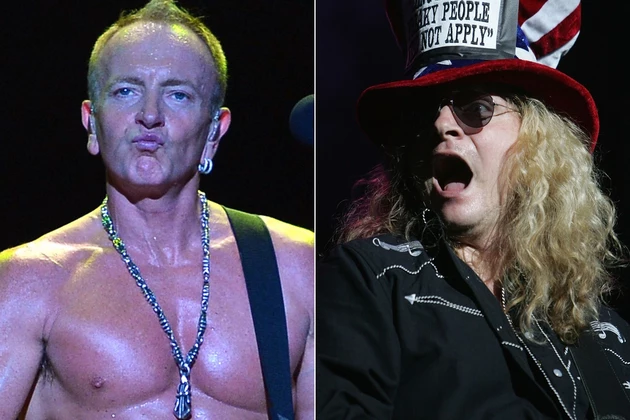 Tesla's follow-up to their 2014 Simplicity LP is a work in progress — and it's being assembled with an assist from Def Leppard guitarist Phil Collen.
In an interview with My Global Mind, Tesla guitarist Frank Hannon talked about Collen coming on board to produce the new LP, which they're recording during stops on Tesla's summer tour with Def Leppard and REO Speedwagon. "He has such a passion for Tesla and he's a fan of the band," enthused Hannon. "We've had a great relationship with him as we have been friends for 30 years since the Hysteria Tour."
Explaining he's wanted Collen to work on a Tesla record since the group's reunion in 2000, Hannon added, "It's like you have a great team but if you don't have the right person motivating the team, the team doesn't do well. Phil is that right coach."
Asked for details about what might be different about the band's music with Collen at the helm, Hannon said fans can expect a "more focused" version of their usual "guitar rock and roll" — with a potentially bluesy twist.
"He brings creative ideas, energy, and his sense of melody. He also brings openness trying not to limit us. For example, some of the guys in the band would never consider playing blues, but Phil suggested that we try a blues jam and it came out great," said Hannon. "It's that type of open-mindedness that he brings as a musician. When you have a guy like that working as your producer, it helps foster more creativity."
Def Leppard Albums, Ranked Worst to Best
Best of Ultimate Classic Rock