Ozzy Osbourne Says New Album Will Go 'Back To Balls To The Wall'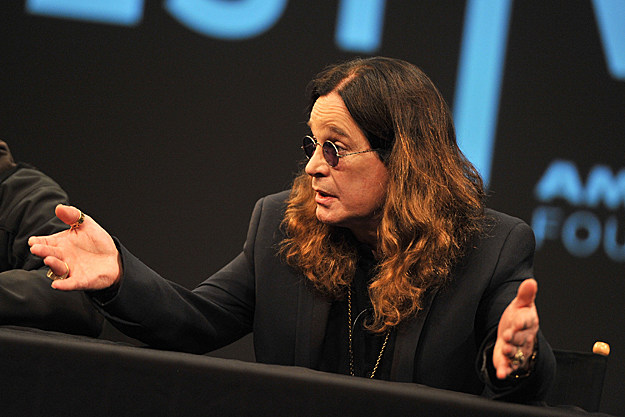 With the arrival of the deluxe editions and box set of 'Diary of a Madman' and 'Blizzard of Ozz' in stores this week, legendary "Prince of Darkness" Ozzy Osbourne is already talking about his plans for a follow-up album to his 2010 release 'Scream.'
Speaking on the UK-based Planet Rock radio network, Osbourne said the disc will go "back to balls to the wall."
In an earlier interview with the 'Heavy Metal Thunder' radio show, Osbourne spoke more in-depth regarding the potential album. "I haven't got a title," he said. "I've written a couple of ideas down. But I can't really give you much more information. It's not gonna take a long time, I don't think. All I can say to you is I've got a few ideas for songs, but I don't wanna say when it's going to be released because I don't know myself."
Osbourne called 'Scream' an "experimental" album because of the fact that he was without a band at the time. He adds that guitarist Gus G. and the other new members joined after he had completed a lot of the recording himself, working with producer Kevin Churko on the initial tracks.
Further insight on the forthcoming album comes from Osbourne drummer Tommy Clufetos, who tells Talking Metal that he believes that Osbourne will return to a "classic rock band sound" for the next album. He also says that the legendary heavy metal vocalist has expressed a wish to play "live in a room" with his band and focus on "less technology and more amps and drums."
With complete respect to the Ozz-man, we'll just note that he's said similar things about albums in the past that don't always pan out. After all, we're still waiting for that new Black Sabbath album! We'll cross our fingers and hope that Osbourne finds the proper mojo on this new album to go extra f—ing crazy!
Watch the Trailer for the New Ozzy Osbourne Reissues and Box Set
Best of Ultimate Classic Rock