Neil Young Reportedly Working With Orchestra on New Project Called 'Storytone'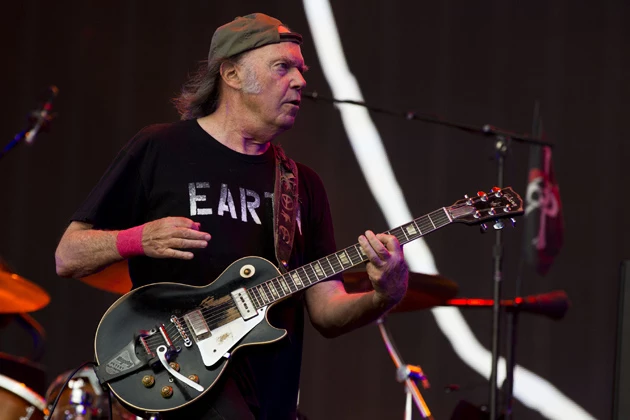 There's been no official word, but word from those involved are saying that Neil Young has a new album in the works called 'Storytone,' which will be available Nov. 4.
ABC News Radio is reporting that the title and release date comes from German composer Chris Walden, who noted on his website that he had written arrangements for Young. In addition, music contractor Gina Zimmitti has posted some pictures this month to her professional Facebook page that show Young in the studio.
One of the photos, taken Aug. 23, gives a bit more detail with the caption, "2nd day of recording with Neil Young and producer Niko Bolas – this time for some awesomely loud big band arrangements by Chris Walden composer-arranger!" Bolas worked with Young in the late '80s on 'Landing on Water,' 'This Note's For You' and 'Freedom,' and also produced Warren Zevon's 1987 comeback, 'Sentimental Hygiene.'
Back in March, Young hinted that he may be doing something like this. "I'd like to make a record with a full-blown orchestra, live — a mono recording with one mic," Young said. "I want to do something like that where we really record what happened, with one point of view and the musicians moved closer and farther away, the way it was done in the past. To me that's a challenge and it's a sound that's unbelievable, and you can't get it any other way. So I'm into doing that."
Best of Ultimate Classic Rock