Neil Young Schedules New Album for Summer Release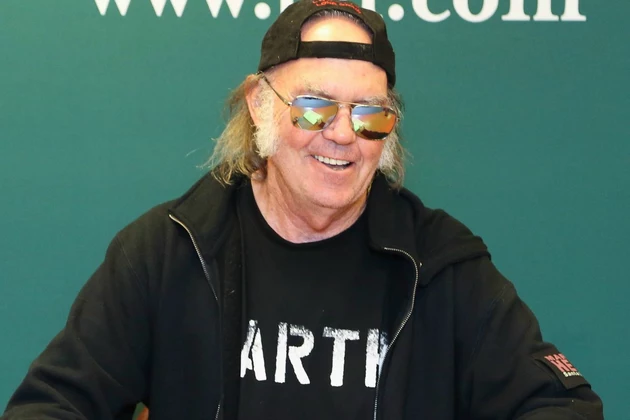 Neil Young is wrapping up work on his 37th solo album — and it sounds like it'll pick up where the last one left off, at least in terms of musical collaborators.
Young tells Rolling Stone that the new record, due for release in June, finds him working once again with Promise of the Real, the band he used for 2015's The Monsanto Years. Describing working with the group — led by Willie Nelson's sons Micah and Lukas — as "very rewarding," he hinted that he'd undergone yet another evolution in sound for the LP.
"I feel like I'm doing something that I've never done before," Young told the magazine. "It's not just music. It's a soundscape. It's kind of like flying around listening to things with your eyes closed."
Adding that he sees this collection of songs as being "like nothing that I've done," Young described the album as "like a giant radio show" with "no stops," claiming that the songs were "too long for iTunes." "It's like a live show, but it's not like a live show," he continued. "Imagine it's a live show where the audience is full of every living thing on earth — all of the animals and insects and amphibians and birds and everybody — we're all represented. And also they overtake the music once in a while and play the instruments. It's not conventional … but it is based on live performance."
The Monsanto Years peaked at No. 21, lengthening a long stretch of Top 40 studio releases for Young — although he continues to profess a blissful lack of concern where sales are concerned. "I'm very happy with what I'm doing," he shrugged. "I don't know what its place is in the world, but I like it."
Neil Young Albums Ranked Worst to Best
Best of Ultimate Classic Rock