Mountain's Leslie West Tells Howard Stern About Leg Amputation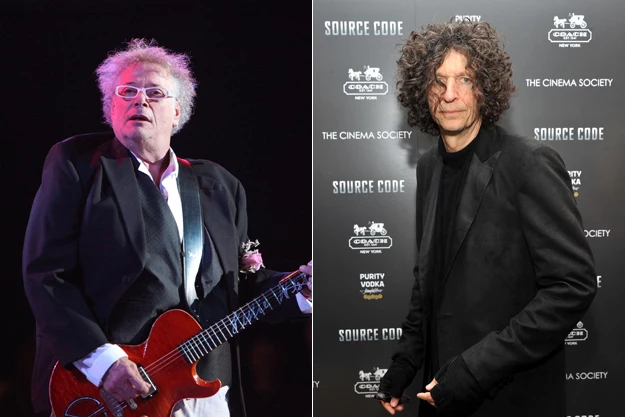 Leslie West from Mountain called into the Howard Stern show this morning (June 22), just two days after the guitarist's lower right leg was amputated as the result of a life-long battle with diabetes.
Speaking from his hospital bed, with beeping monitors clearly audible in the background, West seemed to be fully lucid and in remarkably good spirits. "I've just gotta figure out how to play the guitar with one foot," joked the musician behind the legendary 'Mississippi Queen' riff.
"You are the consummate guitar player, you are a genius, an icon," Stern said to his childhood musical hero, who has been a frequent guest and performer on the popular radio show over the years. Howard then lightened the mood considerably: "Listen, I saw your legs, they weren't that great…"
West revealed that he is, as is common, suffering from phantom pain sensations from the missing limb, and that he will be fitted for a prosthetic shortly. Stern asked if a nurse from the hospital had straddled the Woodstock legend yet, requested Leslie's old right-foot shoes so he could sell them on eBay, and mused aloud if West's amputated leg could possibly be made into a guitar.
(For the record, West played along with all of this, adding that his leg was "somewhere in the Gulf of Mississippi.")
After West expressed gratitude to his wife, the hospital staff and friends who have supported him in this tough time, Howard summed things up very positively: "I love you so much, and I'm glad that you're in good spirits, because this is tough news to take."
Watch Mountain Perform 'Don't Look Around'
Best of Ultimate Classic Rock