Michael Schenker Says Scorpions Have 'Distorted' the Story of His Time in the Band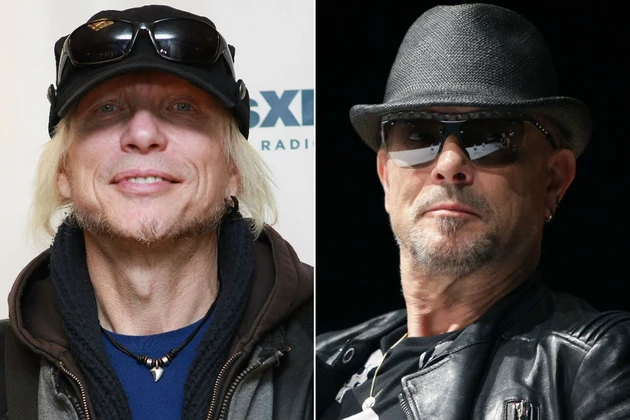 Michael Schenker is ticked off at the Scorpions after getting a look at the liner notes for the band's recent Lovedrive reissue.
"I can't trust them anymore. The whole Lovedrive story is wrong," Schenker told Gigs and Festivals. "They are putting it down as if I begged them to take me into the Scorpions. They begged me to join – I was already doing arena tours with UFO in the States. It's unbelievable. Now I see that the Lovedrive story is written to their favor. They are the big guys."
Schenker, who was an early member in the band alongside his brother Rudolf and rejoined briefly during the Lovedrive period after leaving UFO, now says he believes he was "taken advantage of right from the beginning" and asserts that he wrote "most of the songs" on their debut album, Lonesome Crow, even though the entire band received songwriting credit.
"I was focusing on music, and they were maybe focusing on business. I have no idea, but they didn't know how to write songs in those days," said Schenker. "If I look back now, it's unbelievable – little bits and pieces I'm discovering. So putting together the whole picture, it looks like they're absolutely desperate."
Schenker's current aggravation would seem to preclude the possibility of recording a new album with Rudolf — something the elder Schenker suggested last year when he claimed that Michael was upset with him for taking too long to follow through on a promise he'd made years ago. "I haven't played with my brother for a long time," said Rudolf. "I think it would be a great thing to do, and there's a lot of people waiting for it."
Scorpions Albums Ranked Worst to Best
Best of Ultimate Classic Rock