Metallica's Next Album Reportedly Won't Arrive Until 2015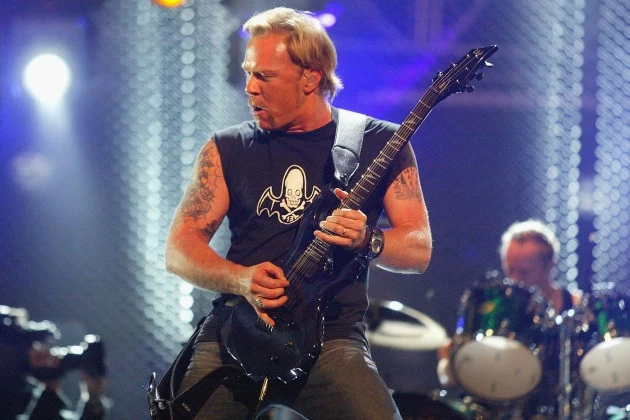 Hoping for some new music, Metallica fans? Don't hold your breath.
Although the members of the band have started talking about their next record — with James Hetfield promising "different sounds" and Kirk Hammett speculating that they might have it out sometime in 2014 — it looks like we'll have to wait awhile before Metallica resurfaces with a new LP.
In fact, as drummer Lars Ulrich admitted during a recent interview, "It would surprise me if the next full-length record would come out before 2015. It takes us a while to make records, and we're also so busy with so many other things. But we'll get around to it eventually."
Fans can at least console themselves with the knowledge that some of those "other things" include Metallica-related product, like the band's upcoming movie, the 3D IMAX release 'Through the Never.' While it isn't due until September, that's better than waiting until 2015 — and with an intriguing-sounding storyline that promises to blend performance footage with a Metallica-driven plot, it sounds like it'll deliver more bang for fans' filmgoing dollar than the average concert movie.
Whenever the band's next album is finished, Ulrich promises it'll represent the ongoing evolution that Metallica has aggressively pursued through the highs of the Black Album and the lows of 'Lulu.' "Metallica is the sum of all parts. You have to find a way to balance and compromise," he mused. "Sometimes you lead, sometimes you follow, sometimes you dig your heels in, other times you let go. It takes time to figure that out."
Best of Ultimate Classic Rock