Metallica Share Live Tracks From 'Ride the Lightning' Box and 2003 Bataclan Concert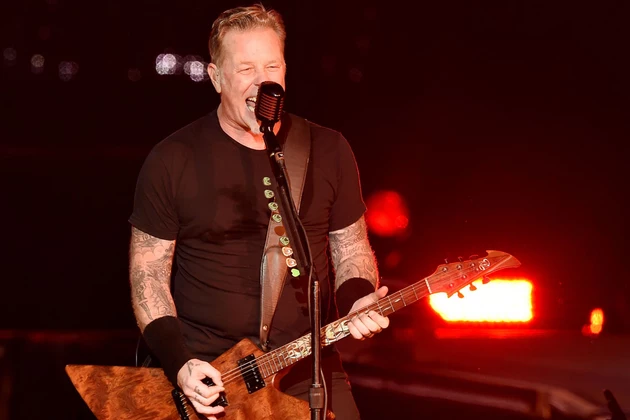 On April 16, Metallica will release a 2003 concert they recorded at Le Bataclan, the theater that was the site of one of last year's Paris terrorist attacks, The group has shared their version of "Fade to Black" from that show as well as a pair of live tracks that will appear on the upcoming box set for Ride the Lightning. You can listen to all the songs below.
Metallica uploaded "Fade to Black" yesterday (March 18) along with the following message. "About a month ago we told you how excited we are to be the Ambassadors for this year's Record Store Day celebrating independent retail. As a part of the festivities, we also mentioned that we'll have a special exclusive CD release, Liberté, Égalité, Fraternité, Metallica! – Live at Le Bataclan, Paris, France – June 11th, 2003, donating all profits to victims of the attacks in Paris in 2015."
They also promised "more Record Store Day news and exclusive previews" in the remaining weeks leading up to Record Store Day. Give for France, which was set up by Fondation for France in the wake of the attacks, will be the beneficiary of the proceeds.
On April 15, the day before Record Store Day, Metallica will release expanded reissues of their first two albums, Kill 'Em All and Ride the Lightning. As a teaser, they've provided the last two songs from their 1985 concert at San Francisco's Kabuki Theater that is found on the Ride the Lightning box. It's a cover of Diamond Head's "Am I Evil" and their own "Motorbreath."
Listen to "Fade to Black" Recorded at Le Bataclan, Paris
Listen to "Am I Evil" / "Motorbreath" From the Kabuki Theatre, San Francisco
See Metallica and Other Rockers in the Top 100 Albums of the '80s
Best of Ultimate Classic Rock