Metallica Murder Case Break?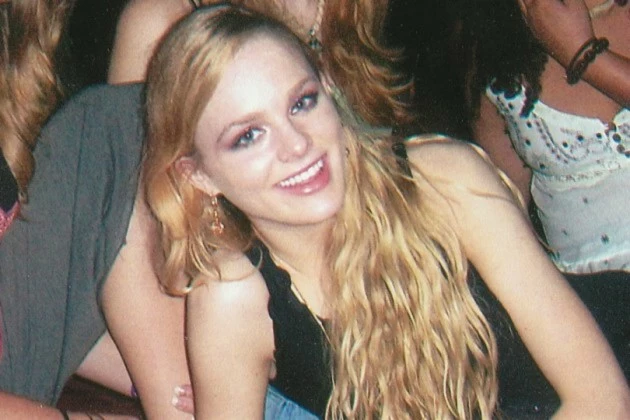 Five years after Morgan Harrington disappeared and was found murdered following a Metallica concert, authorities have made an arrest in connection with the case.
The 20-year-old Virginia Tech student went missing on Oct. 17, 2009, after the band's performance at the John Paul Jones Arena on the University of Virginia campus, triggering a massive search effort that sadly ended in January 2010, when her remains were discovered in a secluded area located on a farm 10 miles from the arena. Forensic evidence later linked the assailant in a 2005 sexual assault to Harrington's killer, but police were still unable to narrow their search enough to make an arrest.
That changed on Sept. 29, when a suspect in the recent abduction of 18-year-old Hannah Graham proved a forensic match for the evidence collected during the investigation of Morgan Harrington's murder. Calling it a "significant break in this case with a new forensic link for state police investigators to pursue," Virginia State Police spokeswoman Corinne Geller cautioned, "There is a still a great deal of work to be done in regards to this investigation and we appreciate the public's patience as we move forward."
The suspect, Jesse L. Matthew Jr., lived and worked in the area, and one co-worker described herself as "shocked" that he might be responsible for the heinous crimes he's accused of. Seen with Graham on surveillance footage the day of her disappearance, he became a person of interest in the investigation, but after having his car and apartment searched, he left the area and headed to Texas, where police, responding to a tip about a suspicious man camping on a beach, discovered Matthew Jr. was wanted in Virginia.
Metallica have remained involved in efforts to bring Morgan Harrington's killer to justice over the years, offering a $150,000 reward for information leading to a conviction and and setting aside $50,000 to help start a memorial scholarship in her honor.
Authorities continue to search for Hannah Graham, and are appealing to those who know Matthew Jr. for any information that might help. "If you know Jesse, and many people do because Jesse grew up here," urged Charlottesville police chief Timothy Longo. "He went to school here. He has family here. He went to church here. He worked here. Lots of people know Jesse."
Matthew Jr.'s attorney James Camblos, meanwhile, is remaining tight-lipped. "The family and I — nobody is making any statements at this point in time. We might later on, but right now we are not," he told reporters. "I'm not telling you anything else at this point."
Learn More About the Infamous 1992 Metallica / Guns N' Roses Tour
Subscribe to Ultimate Classic Rock on
Best of Ultimate Classic Rock