Metallica Producer: Jason Newsted 'Was Never Treated With the Respect He Deserved'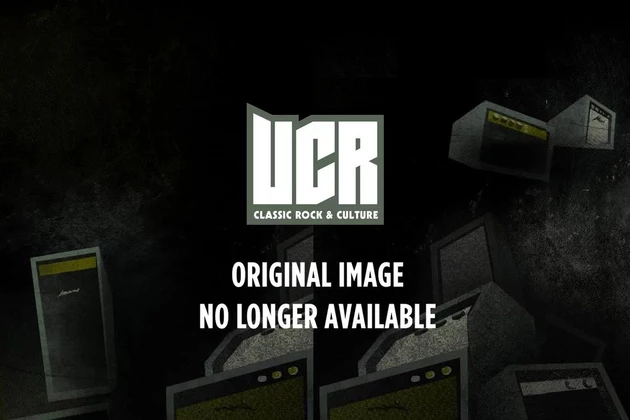 A long, simmering bone of contention among Metallica fans is the lack of audible bass guitar on their landmark 1988 record … And Justice for All. While reports surfaced last year that drummer Lars Ulrich was reportedly the mastermind behind the decision to bury the contributions of then-new bassist Jason Newsted in the mix, … Justice co-producer Flemming Rasmussen has now spoken out on the matter.
Telling Rolling Stone that the bass parts laid down by Newsted were "f—ing brilliant," Rasmussen expressed pure bewilderment as to why his contributions were essentially nixed in the mixing phase of the recording. The producer clarified that it was an order that had come straight from the top. "It was Lars and James [Hetfield] who said to turn the bass down," he said. "I know that for a fact because I asked them."
While many fans have taken it upon themselves to re-create select tracks from … And Justice for All with the bass figuring more prominently in the mix, Metallica's treatment of Newsted around the making of the original album seemed to be par for the course.
Just two years earlier, the band was dealt a crushing blow when original bassist Cliff Burton was killed in a tragic bus accident while the group was on tour in Europe. The band admits that while it couldn't blame Newsted for Burton's death, he was an easy target to gang up on, leading to seemingly endless hazings for the bassist. Newsted took it all in stride, however, going on to play on six Metallica records during 14 years with the band.
Newsted's shoddy treatment by his bandmates is a sentiment echoed by Rasmussen, who thinks the band never gave Newsted the respect he deserved. "He always, more or less, was the new kid," Rasmussen recalled. "I feel, and I think the general feeling in the band is, that he was never treated with the respect that he deserved."
Taking the high road in a 2013 interview, Newsted said he held no ill-will toward the band over their decision to bury his parts in … And Justice For All's final mix, and actually points blame for the matter on a technical glitch rather than a personal vendetta. "There are so many years of water under the bridge with that, and I can now see it for what it is," he said. "There was nobody there to work parts out with or discuss how this or that was going to sound. It was just 'record your bass' and that's that. I just knew about playing bass really fast like guitar — basically everybody playing the same thing like a sonic wall. So it ended up with everything being in the same frequency, my bass and James' guitar battling for the same frequency."
Newsted acknowledged that in spite of all this, the album became a breakthrough moment for the band and is now considered a classic. "We captured a moment in time, and that is all there is about it," he said. "I used to be pissed about it back then, but that was a long time ago. But the records I have made since then have had some ugly bass parts all over the place on them."
Hear '.. And Justice For All' With Unofficially Enhanced Bass
Subscribe to Ultimate Classic Rock on
Metallica Albums, Ranked Worst to Best
Best of Ultimate Classic Rock