Top 10 Martin Birch Albums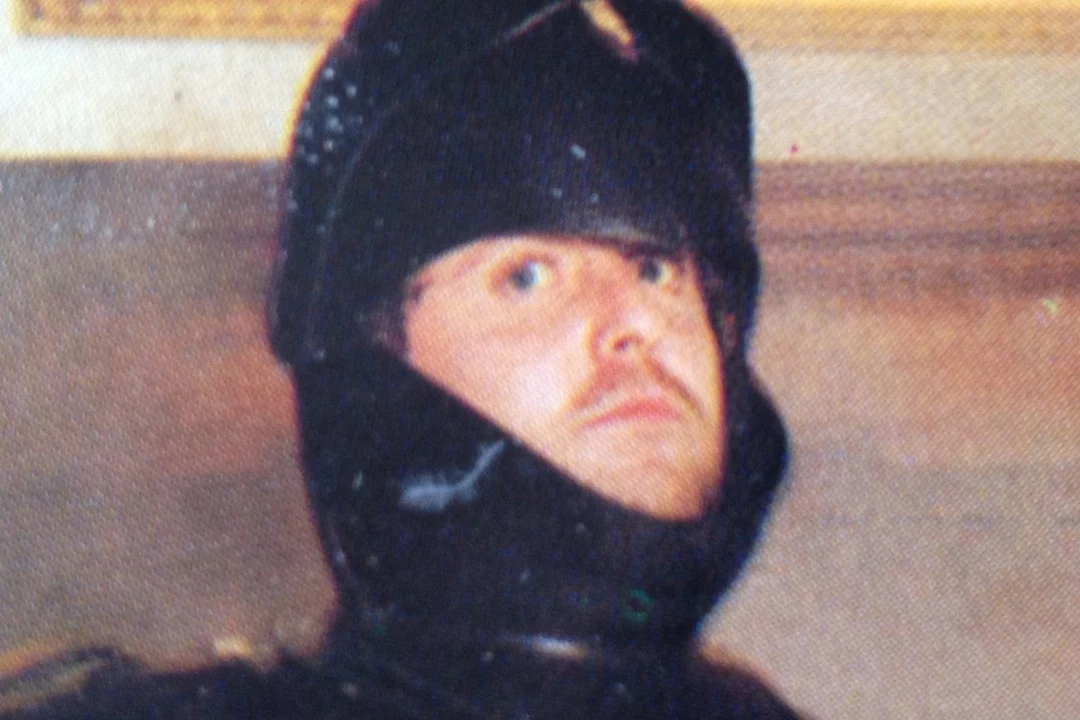 Like many of history's greatest music producers, Martin Birch prefers to maintain a low profile, working behind-the-scenes of his star clients to the point we had to dig a little deeper just to confirm his birth date of Dec. 27, 1948. But we hope Mr. Birch won't hold our curiosity against us, since we aim to praise his incomparable career achievements as perhaps the greatest producer/engineer in hard rock and heavy metal history. Just flip through our ensuing list of Top 10 Martin Birch Albums and we're sure you too will be amazed at the stunning collection of all-time classics that bear his imprimatur.
Martin Birch was just a humble studio engineer for what is arguably the greatest studio album recorded by Peter Green-era Fleetwood Mac. But we think it's telling that this future producer's first major credit came on such a pivotal release, headlined by a guitarist whose talents would influence so many of Birch's future clients.
The same thought process applies to Wishbone Ash's third studio platter, 'Argus,' which Birch engineered in 1972, just as his career was really starting to take off. After all, one can only assume that the experience of recording Ted Turner and Andy Powell's mellifluous twin-guitar interplay came in very handy when Iron Maiden rang Birch's number almost one decade later.
'Fire of Unknown Origin' (1981)
Martin Birch was firmly established as one of hard rock's premier producers by 1981, when he helped Long Islanders Blue Oyster Cult resurrect their flagging career via their stunning return-to-form, 'Fire of Unknown Origin,' which featured the No. 1 rock single, 'Burnin' for You' and a song best known for its inclusion in the 'Heavy Metal' soundtrack, 'Veteran of the Psychic Wars.'
No list of the Top Ten Martin Birch Albums would be complete without several mentions of Iron Maiden — the New Wave of British Heavy Metal champions who worked with Birch until his 1992 retirement. In fact, we could almost fill this entire list with such examples, but we'll start by calling out the band's sophomore triumph, 'Killers,' where Martin's presence led to instant improvements over the previous year's rough-sounding debut.
'Saints & Sinners' (1982)
Another band that absolutely depended on Martin Birch's production guidance for the better part of its career was David Coverdale's Whitesnake — beginning with the group's modest 1978 debut, 'Trouble,' and then arguably improving, year after year, until  (and even beyond) 1982's stellar 'Saints & Sinners.' That's eight albums in all, including the double 'Live…in the Heart of the City.'
Can you say all-time classic? Look up the definition in a dictionary and you may find a picture of Deep Purple's signature album, 'Machine Head,' which was ostensibly produced by the band but with the help of their trusty engineer, Martin Birch. Indeed, there's little doubt it was this album's massive global success that took Birch's career to the next level, and ensured a more prestigious producer's credit in years to come.
Deep Purple counted on Birch yet again a couple of years later on 1974's absolutely superb 'Burn.' The LP, which nearly equaled 'Machine Head's' genius, saw Martin Birch help break in new boys Coverdale and Glenn Hughes without missing a single beat. And to think we've still got three spots to go in our list of Top Ten Martin Birch Albums.
And we don't even have to leave the Purple camp to find one of them, thanks to 'Rainbow Rising,' one of three seminal heavy metal releases (four, if you count '77's 'On Stage') that were produced by Martin Birch for Rainbow, guitarist Ritchie Blackmore's Ronnie James Dio-fronted musical endeavor after leaving Deep Purple. Once voted the No. 1 heavy metal album of all-time by Kerrang! magazine, 'Rising' may be approaching its 40th anniversary, but its legend and influence just keep rising and rising every year.
The next stop on Ronnie James Dio's remarkable career will conveniently bring us to the next yardstick in Martin Birch's own exceptional trajectory, as the two men's destinies converged once again in 1980 to aid in the unlikely resurrection of Black Sabbath. The resulting 'Heaven and Hell' was quickly proclaimed a heavy metal landmark, and thus, as much as any other album, it cemented Martin Birch's name atop the Mount Everest of heavy rock producers, with another decade of impeccable work still ahead.
'The Number of the Beast' (1982)
And we'll celebrate the '80s and simultaneously wrap up our list of Top Ten Martin Birch Albums with 'The Number of the Beast,' a release that many experts and fans alike still view as the gold standard for both the band and producer who collaborated on it. Although Maiden and Birch would carry on delivering winner after winner in LP's like 'Piece of Mind,' 'Powerslave' and 'Seventh Son of a Seventh Son,' the tone and template for this incredible partnership (and, by extension, most of the '80s metal aesthetic) was undoubtedly set on this amazing record.
Judas Priest's Real Life 'Spinal Tap' Stories
Best of Ultimate Classic Rock