Lost Rolling Stones Track Discovered After Spending 50 Years in an Attic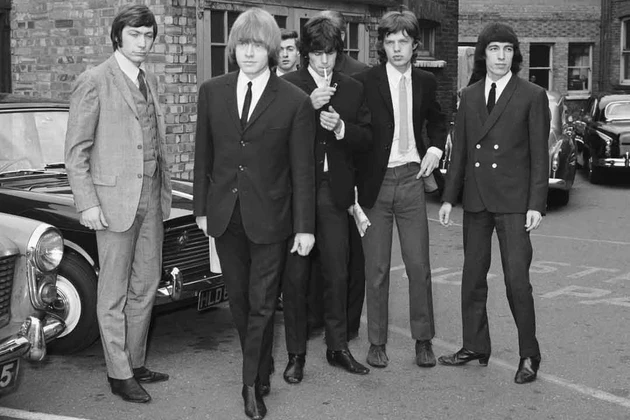 The Rolling Stones archives just added a few intriguing unreleased tracks — including a recording that's remained completely unknown for more than five decades. The stranger-than-fiction story behind the unearthing of the tapes is shared by the Daily Telegraph, which reports that the songs were part of a haul that happened to be handed to a friend by an engineer who worked at the studio where the Stones recorded.
The reels were due to be burned, which was standard procedure for unwanted recordings at the time, but instead ended up in a box taken home by Jeremy Nielsen, who was 19 when he acquired them from the BBC Broadcasting House. Nielsen never ended up listening to the tapes, instead storing them away in his attic and forgetting about them for half a century — until he read Keith Richards' autobiography and saw that the Stones had recorded at the studio during the time frame that matched the contents of the box.
"The Stones weren't popular or big at the time and I have no idea why it was still at the studio three years after it was recorded," said Nielsen. "I don't even think the band even know it existed."
Upon listening to the tapes, Nielsen discovered a small assortment of Stones rarities, including two versions of "As Tears Go By," an early recording of "Congratulations" and a song titled "No One Loves You More Than Me," which never ended up seeing release. Stones reps, upon hearing the news, were understandably intrigued. "They would love the fact a previously unknown track has been found like this," a Stones staffer told the paper. "I'm sure they'll remember recording it. They remember that era very well, when they were first starting out and before they started having hits."
Current plans call for the tapes to be sold at auction April 3. Paul Ward, owner of the auction house planning the sale, told the Telegraph that the band could intervene if they wished. "I couldn't believe it when I heard the tape. I thought there was no way that there could be four unreleased Stones tracks sitting there," said Ward. "In an ideal world, Jeremy would like the Stones to buy them and release them. If the band are not interested, this is a genuine opportunity for fans to acquire a one-of-a-kind tape that shows the early days of the Stones."
As for Nielsen, the tapes represent a potentially wonderful windfall — even if the music doesn't necessarily do much for him. "The most amazing thing about this tape is that the quality is so clear, maybe it was a master tape. I'm not a big fan of the Stones, but Mick Jagger's voice does sound very good on it," he admitted. "I just want to find a good home for it, hopefully with someone who has a lot of money. The last thing I want is the bootleggers to get hold of it."
Rolling Stones Albums Ranked Worst to Best
Best of Ultimate Classic Rock