Ex-Motorhead Members to Join Saxon for Lemmy Tribute at Swedish Racing Event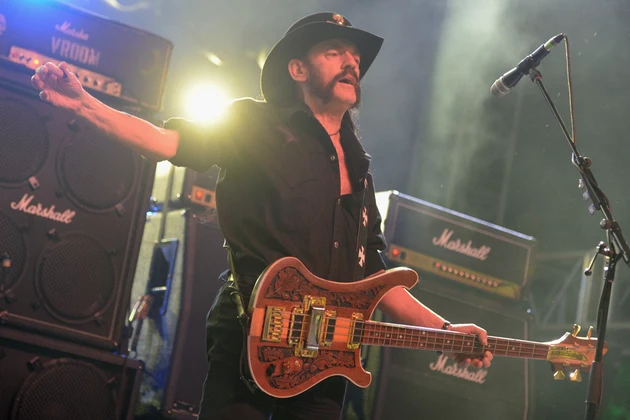 Former Motörhead drummer Mikkey Dee and guitarist Phil Campbell are set to join fellow British metal vets Saxon for a tribute to Lemmy.
The musicians will pay their respects on Sept. 24 in Ljungbyhed, Sweden, at the finals for the country's V8 Thunder Cars racing series. The event, which has been dubbed the "Lemmy 500″ in the deceased Motörhead frontman's honor, is scheduled to include a headlining set from Saxon, with Dee and Campbell making appearances.
"It's going to be great to come back and see all our Swedish fans," said Saxon singer Biff Byford. "This event is something special and unique. We have never before played a concert at a racetrack on a race day and it will also be a chance to pay tribute to our longtime friend and rock icon Lemmy."
"This is going to be a night to remember," added Dee. "Playing some of Motörhead's greatest hits together with our friends Saxon is going to be a great tribute to our former friend and bandmember. The Lemmy 500 will go down in history as the rockiest race championship final ever!"
The show has already gotten a thumbs up from renowned driver Alexander Graff, who's one of the favorites to win this year's race. "There will be no other race more prestigious to win than the Lemmy 500 in Sweden," said Graff. "It will be one hell of a final, a true party of rock 'n' roll and racing mixed together. Both Saxon and Motörhead are huge here in Sweden, and we will make sure the spectators will feel right at home in our paddock. We are quite a rowdy but friendly bunch and definitely more rock 'n' roll than the glamour that is so often associated with motorsports."
30 Historic Moments From Lemmy's Life
Best of Ultimate Classic Rock