In a Final Interview, Lemmy Says He 'Could Haunt' Us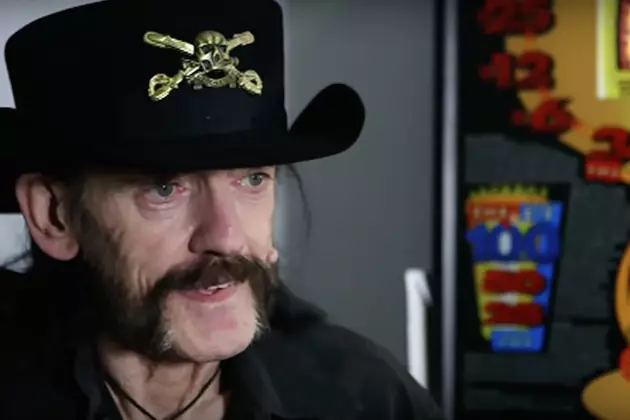 Maybe his absence won't be for that long, after all.
Lemmy Kilmister, speaking to a German TV station in one of his last interviews, acknowledged that he had lived a busy, lucky life. Asked if he intended to continue performing forever, however, he said: "What, after death? No! I'll have to stop then – I think. But you never know, I could haunt somewhere, mess up somebody else's gig."
Lemmy died on Dec. 28, just two days after being diagnosed with a particularly aggressive form of cancer. Tumors had been found in the head and neck area, not long after the long-time Motorhead frontman's gala 70th birthday celebration.
By the way, Lemmy laughingly suggested that he might crash a concert by the pop band Tears for Fears in the afterlife. However, based on confirmed dates posted to the group's web site, the earliest that spectral presence could happen is Feb. 20. In the meantime, there's also been some immediate speculation on what it would be like to see Lemmy return as a ghost to the Rainbow, his favorite bar in West Hollywood.
Elsewhere in his talk with a German interviewer, Lemmy ruminated on outliving so many of his peers, despite a notoriously debauched existence: "I don't really recommend the lifestyle because most people die of it," he said. "A lot of my friends are dead who shouldn't be. But if it's the luck of the draw. It's random. You can't plan your life. It doesn't work."
Motorhead's Lemmy Kilmister Dies
Subscribe to Ultimate Classic Rock on
30 Historic Moments from Lemmy's Life
Best of Ultimate Classic Rock