Jimi Hendrix Estate Wins Partial Injunction Against Makers of Purple Haze Liqueur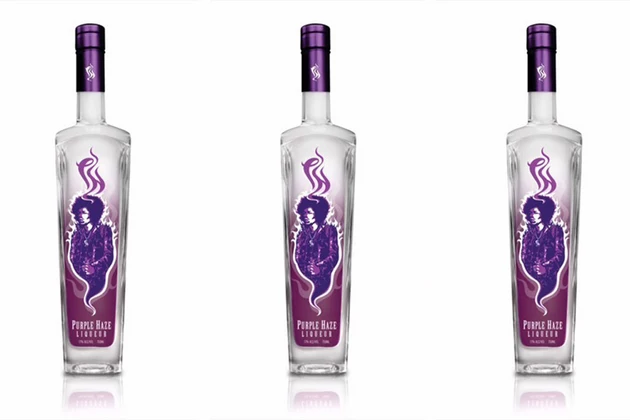 The estate of Jimi Hendrix has won another court battle against a company using his name without permission. Only this time, one of the defendants was Hendrix's own brother.
Bloomberg News reports that Experience Hendrix, LLC., sued Tiger Paw Distributors, LLC, who has partnered with Hendrix's brother Leon, for their Purple Haze Liqueur, whose bottle features a stylized drawing of the late guitarist and a drawing of Hendrix's signature. The U.S. District Court for the Southern District of Georgia ruled that, due to Hendrix's "undeniable fame," Tiger Paw had no claim to use the word "Jimi" on the bottle or the website for the beverage, jimipurplehaze.com, which currently has no content on it.
However, the court ruled Tiger Paw can continue calling their product "Purple Haze Liqueur" and that the drawing of Hendrix wasn't similar to the "bust" mark that is owned by his estate.
Launched last year, Purple Haze Liqueur is described on Tiger Paw's website as "a 34-proof concoction of vodka, cognac and fresh and exotic berries." They have plans to add coconut, cinnamon, horchata and pineapple flavors to that line, as well as a Voodoo Child tequila, in which the agave is infused with natural fruit. Their mission is to "appeal to consumers across all demographics who crave widely diverse, mixable drink recipes associated with iconic figures like Hendrix. Whether it's while drinking vodka, tequila, whiskey or rum, consumers appear to crave the type of buzz that comes with associating their favorite drinks with tradition, music and cultural icons like Hendrix."
See Jimi Hendrix and Other Rockers in the Top 100 '60s Rock Albums
Best of Ultimate Classic Rock