Jimi Hendrix – Famous Musicians Who Correctly Predicted Their Own Death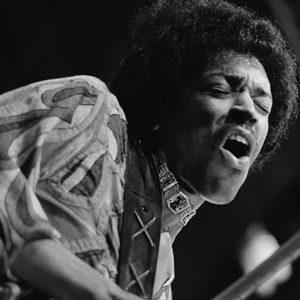 Two years before he released his groundbreaking debut album 'Are You Experienced,' Jimi Hendrix recorded a self-mythologizing song called 'The Ballad of Jimi' that not only elevated the subject of the song (some dude named Jimi) to a sort of heroic status, it also predicted his death.
The slow, bluesy cut — which Hendrix recorded with R&B artist Curtis Knight — never showed up on an album, but fans are more than aware of it, especially since the song is "dedicated to the memory of . . .  Jimi." Lines like "Many things he would try / For he knew soon he'd die," "Now Jimi's gone, he's not alone / His memory still lives on" and "Five years, this he said / He's not gone, he's just dead" weirdly predict the legend's death and legacy five years later.
Hear Jimi Hendrix's 'The Ballad of Jimi'
Subscribe to Ultimate Classic Rock on
Best of Ultimate Classic Rock