Can Jason Newsted Live Off Metallica Black Album Royalties?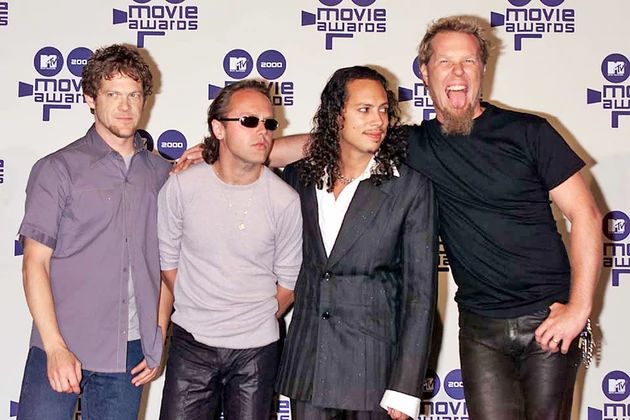 Former Metallica bassist Jason Newsted offered some insight into the band's business dealings, and explained how they relied on expert personal financial advice when they were younger.
His comments came after he was asked by Metal Injection whether he could live off the royalties from the band's 1991 self-titled record, also known as the Black Album, for the rest of his life. The LP has gone platinum 16 times in the U.S and it's reported to be selling between 4,000 and 5,000 copies a week – even though it was released 26 years ago.
"Sales of the record is something that's never been seen before," Newsted said. "It's this thing that won't go away, and everything we couldn't have predicted. But early on, when I joined the band in '86, they were already headed up by some very together people. Management, and other people that handled their business. It took five and a half months before I started getting a full cut. The first months I was just a session guy. By April '87 I joined as a full member, taking a full cut. From that time, the persons that handled them and guided them also took my under their wing and guided me."
Newsted pointed out that the music business was different then, and he and his bandmates were able to take advantage of the market. "CDs still sold and T-shirts still sold, and we really invested money," he said. "That's all."
Returning to the original question, Newsted finally got around to answer. "It's cool that the record's still selling," he said. "I mostly do things for other people with that money. The Black Album didn't really have to sell any more either, because somebody helped me early on in my career."
Metallica Albums Ranked Worst to Best
Best of Ultimate Classic Rock