Gary Richrath, Former REO Speedwagon Guitarist, Dies at 65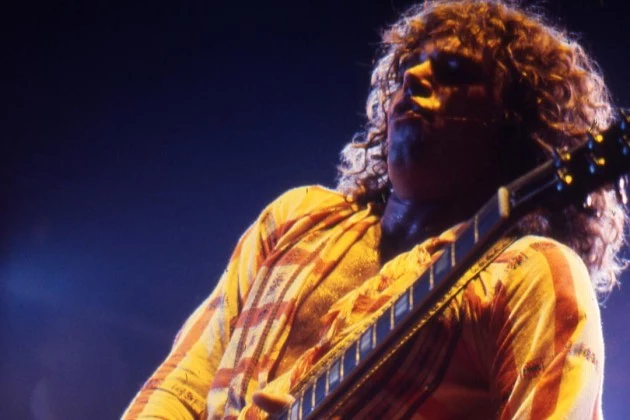 Former REO Speedwagon guitarist Gary Richrath, whose songwriting and technique were major components of the group's early sound and success, has died at the age of 65.
The news of Richrath's death comes courtesy of REO Speedwagon's Facebook page, where singer Kevin Cronin posted a note sharing his grief. "I feel so sad. Gary was both a unique guitarist and songwriter, and the embodiment of the tough guy with a heart of gold," wrote Cronin. "I learned most of what I know about being in a rock band from Gary Richrath. The entire REO Family mourns his death and shares in the grief of his family, friends, and fans. These words do not come close to expressing the depth of emotions I am feeling at this time."
Richrath left the REO lineup in 1989, releasing one solo album (1992's Only the Strong Survive) after the breakup. He reunited with the group briefly in 2013, joining his former bandmates for a concert staged to aid residents of central Illinois who were displaced or had their homes damaged by a series of powerful storms in the area.
"Gary was in great spirits when he walked into the dressing room. We hugged one another, I told him how happy I was that he came, and he expressed his gratitude for the invitation," wrote Cronin at the time. "When I introduced 'the guy who this band wouldn't be here without' and Richrath came up for 'Ridin' the Storm Out,' 7,000 people went crazy. The response was arm-hair raising … We all felt it. It was fun to look over to my left and see Richrath digging in and playing like only he can. It was a night for the ages."
Remembering Other Rockers We've Lost in 2015
Rock and Roll Hall of Fame's Worst Snubs
Subscribe to Ultimate Classic Rock on
Best of Ultimate Classic Rock