Female Megadeth Fan To Man She 'Hooked Up' With at Chicago Concert: 'I'm Pregnant'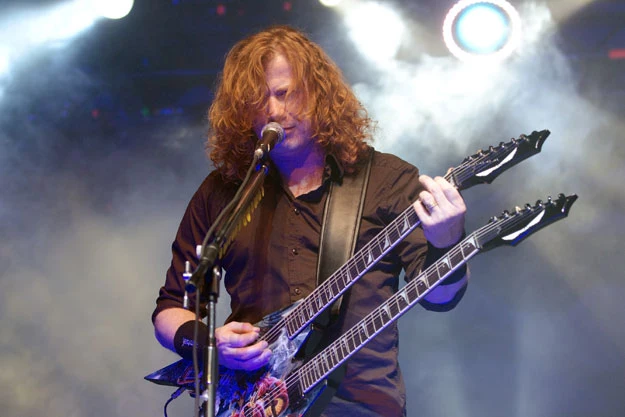 If you have hazy memories of getting frisky with a blue-haired woman in the bathroom at last February's Megadeth concert in Chicago, surprise! You're going to be a daddy! That's the claim of one woman, who's used Craigslist to find her "Mr. Tonight."
The unnamed woman claims she was, umm … inebriated, so she let the man "raw dog" it in the stall. In so many words she says he took measures to be sure they didn't get caught. Fuse first reported the story, but you can see a screenshot of the NSFW post here.
The posts title reads "Did we hook up at the Megadeth/Motorhead concert? — w4m — 28 (Aragon Ballroom)." She goes on to describe what each of the pair was wearing:
"Me: Blue hair, silver tube top, fishnets, Knee high black biker boots."
"You: Red mohawk, black pentagram gauges, viper piercings."
The original ad has since been removed by Craigslist, so this classy gal will have to find take other measures to find the father of her unborn child. We suggest a billboard along Chicago's Miracle Mile. Or perhaps she can hire a skywriter. Although she may be resigned to raising the little rocker on her own.
"Anyway I'm pregnant. It's yours. Contact me if you want to be part of your child's life."
Best of Ultimate Classic Rock