Eric Clapton Talks New Album: 'I Kind of Might Be Saying Goodbye'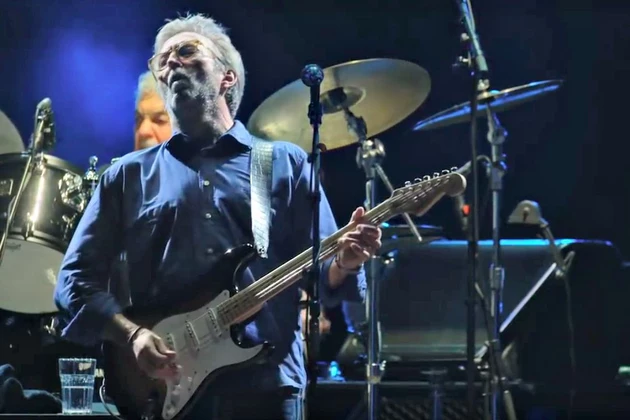 Eric Clapton isn't saying he's ready to retire just yet — but he won't rule out the possibility either.
Speaking with Billboard about his upcoming LP, I Still Do, Clapton acknowledged that although reuniting with producer Glyn Johns was a pleasure, he's reached the point where he understands each new release could be his last. Asked whether the album's final track, a cover of the standard "I'll Be Seeing You," serves as a signal to fans, he admitted the subject of retirement has been on his mind.
"It's one of those things that's been haunting me," said Clapton. "I love the song and I love the sentiment. Just in case I don't cut another record, this is how I feel. I kind of might be saying goodbye. But I've been doing that for a while."
In fact, just getting back into the studio for I Still Do proved more difficult than Clapton had anticipated, due to a case of eczema that made it painful to play. "It was a nightmare," he recalled. "I started thinking that it was psychosomatic, that maybe I was nervous. And maybe I was. Who knows? I had full-body eczema and it ended up my hands."
Skin problems aren't all Clapton's been dealing with on the physical front. In an interview with Rolling Stone, he shed further light on some other recent physical complications — and again hinted that he can see a time when he'll say goodbye to life as a professional musician. "I've had some health issues with my back and a neurological thing that is tricky, that affects my hands," he said. "If there's no serious fallout, I'll start looking to do some work. If there is, I'll have to figure out what to do next – maybe take it easy for a while."
Eric Clapton Albums Ranked Worst to Best
Best of Ultimate Classic Rock