Jeff Lynne Teases ELO U.S. Tour Dates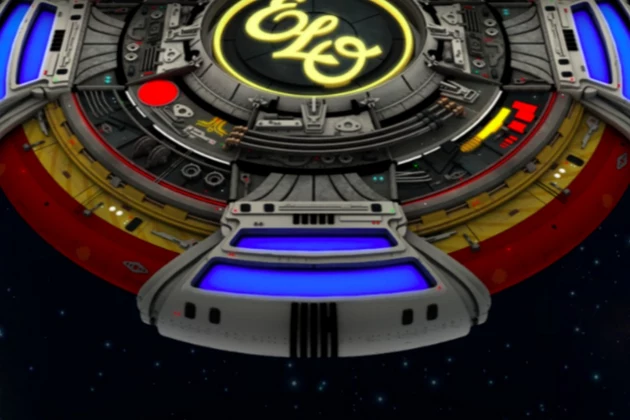 After they finish their European tour, it looks like Jeff Lynne's ELO will be touching down in the United States.
As of this writing, Lynne is teasing an upcoming announcement at his official website, where the landing page has been replaced by an image of the band's spaceship icon hovering over the words "LANDING SOON" and "LOS ANGELES." No further details are currently being given, but Lynne's social media team essentially confirmed tour plans — or at least an L.A. live date — with a tweet.
Can you guess where this show will be? #ELOsAngeles #JeffLynnesELOhttps://t.co/QpRKZ8FtnW pic.twitter.com/7vQI3ov7r9

— Jeff Lynne's ELO (@JeffLynnesELO) February 2, 2016
The band's current tour comes in support of Alone in the Universe, the ELO album Lynne released last fall after spending 15 years operating outside the band name. The LP's Nov. 13 arrival prefaced a run of spring and summer live dates that will see Lynne fronting the group's current lineup on stages throughout the U.K. and parts of Europe — and will evidently be followed by an American leg.
ELO's current tour calendar concludes with a June 26 appearance at the Glastonbury Festival, where the band has been booked into the "legends" slot, saved for teatime on the final day. ELO's "legends" show follows similar Glastonbury sets by Lionel Richie and Dolly Parton.
If ELO do end up mounting a full-on U.S. tour, it could offer a measure of vindication for Lynne. In 2001, he was forced to cancel the band's last attempt at touring the States, but 15 years later, there seems to be a far greater degree of demand.
Once a reluctant live performer, Lynne has embraced the stage in recent years, particularly following a well-received show at Hyde Park in 2014. "I had so much fun in Hyde Park with 50,000 people," he enthused after the show. "First time I've played in 28 years; it was fantastic and I loved every minute — so I'm definitely gonna come [to the U.S] and play. I'm working on a new album, and that'll be involved in the new times when we play."
See the Top 100 Rock Albums of the '70s
Best of Ultimate Classic Rock