Don McLean Arrested for Domestic Violence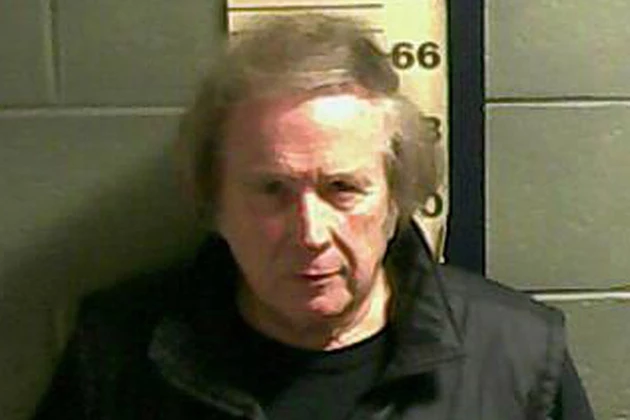 Singer/songwriter Don McLean, whose discography includes the hits "American Pie" and "Vincent," has been arrested following a domestic disturbance call from his home.
The Wiscasset Newspaper reports that police were called to McLean's home in Camden, Maine in the early hours of Jan. 18, after which an investigation resulted in his arrest on charges of domestic violence assault. McLean was reportedly "arrested without incident" and released after posting bail.
McLean has ties in the Camden area, where he occasionally performs locally. According to Wiscasset's report, he recorded a song last year in honor of a town resident described as "an affable senior known for sitting alongside the road and waving to passersby." The Portland Press Herald describes his only previous brush with local law enforcement as a 2013 incident in which he was fined for speeding in a school zone — which he contested on the grounds that the warning lights weren't flashing.
According to a profile piece in Memories of Maine magazine, McLean moved to the state in the '80s, where he married his second wife, Patrisha, in 1987. The two settled into a 200-acre estate dubbed Lakeview, where they've used their shared passion for art — Patrisha is a well-known photographer — to help fund a variety of philanthropic efforts.
"The Don McLean Foundation gives away a lot of money every year for homeless shelters and food banks," McLean told the magazine. "They're very stressed this year and it's very sad to see people lining up for food, reminiscent of the Depression and not looking like it's getting any better any time soon."
McLean's domestic life made headlines under happier circumstances last year, when he auctioned off his handwritten lyrics for "American Pie," netting more than a million dollars for a sale he said was driven by concern for his family's long-term financial well being. "I have two children and a wife, and none of them seem to have the mercantile instinct," he said at the time. "I want to get the best deal that I can for them. It's time."
The Top 100 Albums of the '70s
Best of Ultimate Classic Rock