DJ Ashba Says Tenure in Guns N' Roses Was Best Time of His Life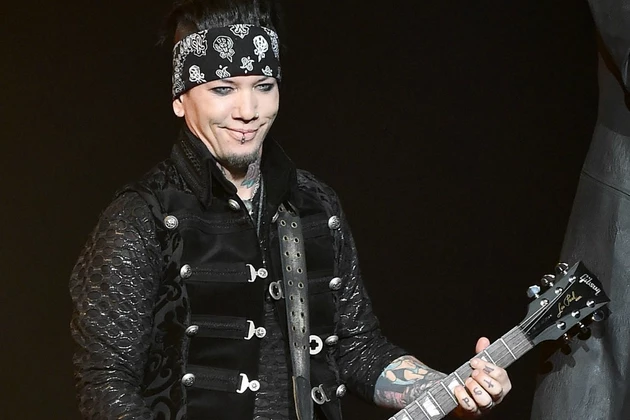 Don't look for DJ Ashba to take pot shots at his former boss Axl Rose. In fact, the former Guns N' Roses guitarist calls his tenure in the band "the best time of my life."
"I'm grateful," Ashba told Jenny McCarthy in a new interview from SiriusXM. "But he's the kind of guy that has a very tight-knit circle, and I was fortunate enough to be a part of that tight-knit circle. And he's always treated me like gold. So, as far as what I can say, I have not a bad word to say."
Ashba left Guns N' Roses last summer, just ahead of a partial reunion for Rose with original GNR bandmates Slash and Duff McKagan in a series of dates this year. Ashba had been in Guns N' Roses since 2009, when he replaced Robin Finck. More recently, Ashba has been working with Mötley Crüe's Nikki Sixx in the band Sixx:A.M.
As for Rose, Ashba admitted that, over the years, "it got difficult here and there. I mean, he's definitely a unique character." Nevertheless, they remained close. When he quit, Ashba described Rose as "a true friend and a champion of mine."
The reconstituted version of Guns N' Roses now have a total of six confirmed reunion shows, beginning in Las Vegas, and continuing into Coachella and then a pair of dates in Mexico City. All of the announced dates are in April. Meanwhile, Sixx: A.M. are completing work on a pair of new albums.
Every Guns N' Roses Song Ranked
Best of Ultimate Classic Rock