The Six Best Songs on Def Leppard's New 'Def Leppard' Album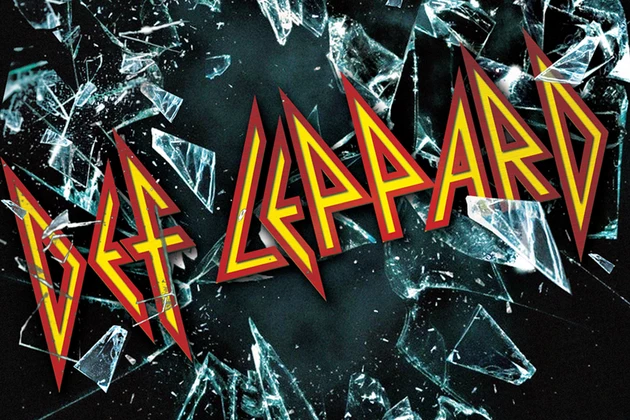 One listen to Def Leppard's new album and it becomes clear why it's the second self-titled effort of their three-decade career: The diverse and often sophisticated songs show just how far the group's musical range has evolved since its '80s riff-reliant heyday. If you can accept that this talented band is being true to its creative growth, and that Pyromania II isn't in the cards, there's a lot to enjoy here. But like so many albums since the advent of the compact disc, Def Leppard doesn't need to run 55 minutes. So we've selected the record's six best songs – that's not to say these are the only worthwhile tracks, just the best starting points.
Def Leppard have never been shy about sharing their love for Queen, name-checking "Killer Queen" in the lyrics for "Rocket" and performing "Tie Your Mother Down" and other classics at the Freddie Mercury Tribute Concert. Here they dive deep into "Another One Bites the Dust" territory (by way of Chic), with an infectious song built primarily upon Rick Savage's massive, dance-floor friendly bass line. Just don't ask us to explain the lyrics.
There aren't many Pyromania-style riff-based songs on our list. ("Sea of Love," a particularly energetic barn burner, would probably be our No. 7 pick, if that helps you rockers out there think better of us.) Over the past two decades, it's become increasingly clear that Def Leppard's focus has shifted to more sophisticated, pop-leaning songwriting. When the results are as excellent as this trippy, woozy mid-tempo charmer, it's hard to complain.
In another example of Def Leppard's diversity, "Battle of My Own" packs swampy acoustic blues guitar, strings and a psychedelic Beatles-inspired chorus into an admirably compact 2:43 running time. The brief, tension-building guitar solo at the end will make you wish they'd let things run a little longer.
At this stage of their career, about four-fifths of any Def Leppard set list is written in stone because of audience expectations. But here's hoping they find a spot to show off this gorgeous, stripped-down acoustic number next time we see them in concert. If you somehow think Def Leppard's success has been a result of style over substance after all these years, "Last Dance" oughta set you straight.
You can't call Def Leppard front-loaded. The album's last three songs are among its best, and the band saves the heaviest number for second-to-last. The dynamic "Wings of an Angel" builds drama by alternating a pummeling chorus riff with moody, reflective verses. The cherry on top is the trademark group vocals, which sound as huge and impeccable as ever.
Diving even deeper into Fab Four territory than they do on "Battle of My Own," Def Leppard mix blues licks with Sgt. Pepper-era strings and woodwinds on the album's slow-building finale. It culminates with an anthemic coda where singer Joe Elliott briefly breaks out the piercing high register of his younger days.
Bonus: Def Leppard and Other Rock Hall Snubs
Best of Ultimate Classic Rock