Dee Snider Urges Crowdfunding Support for Couple Fighting for Custody of Young Girl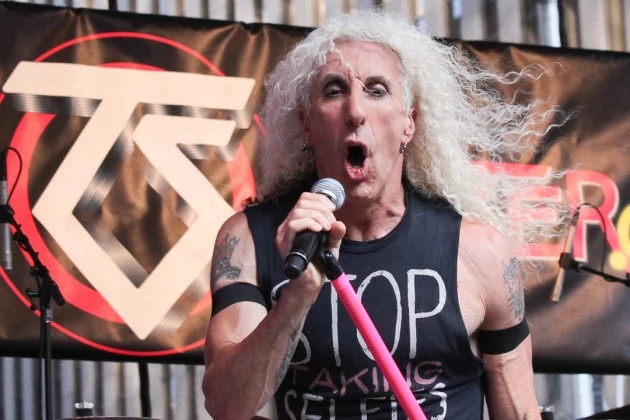 Dee Snider has never been afraid to speak up, whether it's at Senate hearings or in the press, and now he's using his outspoken nature to help secure a better life for a young girl at the center of an expensive custody battle.
Snider threw his social media weight behind the cause with a new Facebook post, writing, "I am PERSONALLY reaching out to all of my friends to help a friend. Do you have a child? Doesn't every child deserve a home, food, shelter and, most of all, a family to love them, cuddle them, protect them? I am reaching out to you, now, and until this goal is not only met, but more."
The goal Snider's referring to is raising $10,000 for the Destiny Fund, a GoFundMe campaign started by a New York couple who've taken responsibility for a distant relative, trying to turn her young life around after years spent in the care of alleged criminals and drug addicts. Their efforts to secure full custody of Destiny have run up a lot of bills, and with no end in sight, they're looking for help.
"This case has cost us nearly everything we have, our savings, checking and some valuables," reads the note on the campaign page. "I have sold many of our possesions in order to retain our attorney and keep fighting to have Destiny remain in our custody. … We need help … Every single week I am taking Destiny to court appointments, psychologist appointments and other various appointments pertaining to the custody hearing which are also hindering my ability to land suitable employment."
In addition to asking fans and friends to chip in, Snider's putting his mouth where his money is. "Over the next couple of weeks I will also be in discussion with artists to do a local benefit," he adds in his post. "Inbox me if you are interested in fighting for a better life for Destiny! Please don't let me down, people, we are talking about a CHILD here. Any donation means something!"
The 10 Worst Rock and Roll Hall of Fame Snubs
Subscribe to Ultimate Classic Rock on
Check Our Yearbook Photos for Dee Snider and Other Rock Stars
Best of Ultimate Classic Rock