David Lee Roth Tells Tales Of Favorite Tattoos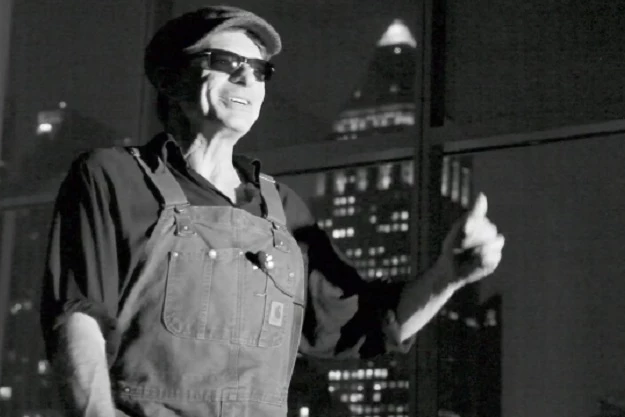 "My favorite kind of tattoos are the kind that move ergonomically" says David Lee Roth in a new video featurette posted on the Van Halen News Desk. Diamond Dave is dishing anecdotes on the subject of Van Halen's new single, 'Tattoo'. "We all grew up with Uncle so-and-so who had a hula girl on his arm and when he flexed she would hula." Roth pops that motif into the song's opening lines, "I got Elvis on my elbow and when I flex Elvis talks / I got a hula girl on the back of my leg and she hulas when I walks."
'Tattoo', the first single from the band's forthcoming album 'A Different Kind Of Truth', jumped onto the Billboard Rock Songs chart at No. 16. The disc will be released on Feb. 7 in standard and deluxe editions, as well as vinyl and digital formats. Meanwhile, the reunited band will be hitting the road in support of the album when their North American tour begins on Feb. 18.
"It's not just the fringe," says Roth, "it's not just the bikers, it's not just somebody from a Lollapalooza festival anymore who's getting these tattoos. It's 'Swapmeet Sally', it's the person you're gonna run into at the convenience store … it's your own mom." Or, as he so masterfully puts it in verse, from mousewfie to momshell in the time it took to get that new tattoo."
"I actually have a tattoo of Elvis," he says, "it's right where my foot connects to my leg and when I move my my foot up and down it's like Elvis goes 'thank you very much'. I'm very popular with kids at Thanksgiving."
Meanwhile, check out our photo gallery featuring the tattoo artwork of Van Halen members both past and present here.
Best of Ultimate Classic Rock