David Lee Roth – October 2012 Classic Rock Birthdays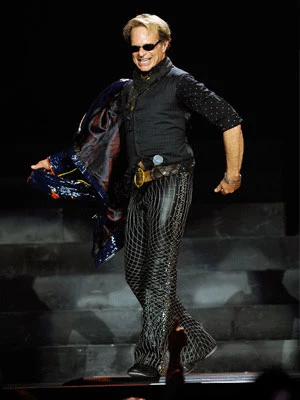 Van Halen's had a couple of frontmen in their day, but it's the original — David Lee Roth — who celebrates his 57th birthday on Oct. 10.
In the late '70s and early '80s, there was no bigger band in the world than Van Halen, and "Diamond Dave" was right at the center of it all. Together with guitar whiz Eddie Van Halen, he created eternal anthems such as 'Running with the Devil,' 'Unchained' and 'Panama.' Shockingly, he left the band in 1985 at the height of their commercial success.
The next two decades found Roth juggling a solo career and a brief stint as a radio talk show host. In 2007 he reunited with Van Halen for two tours and a new album, 2012's 'A Different Kind of Truth.'
Best of Ultimate Classic Rock