David Crosby Calls Kanye West 'An Idiot and a Poser'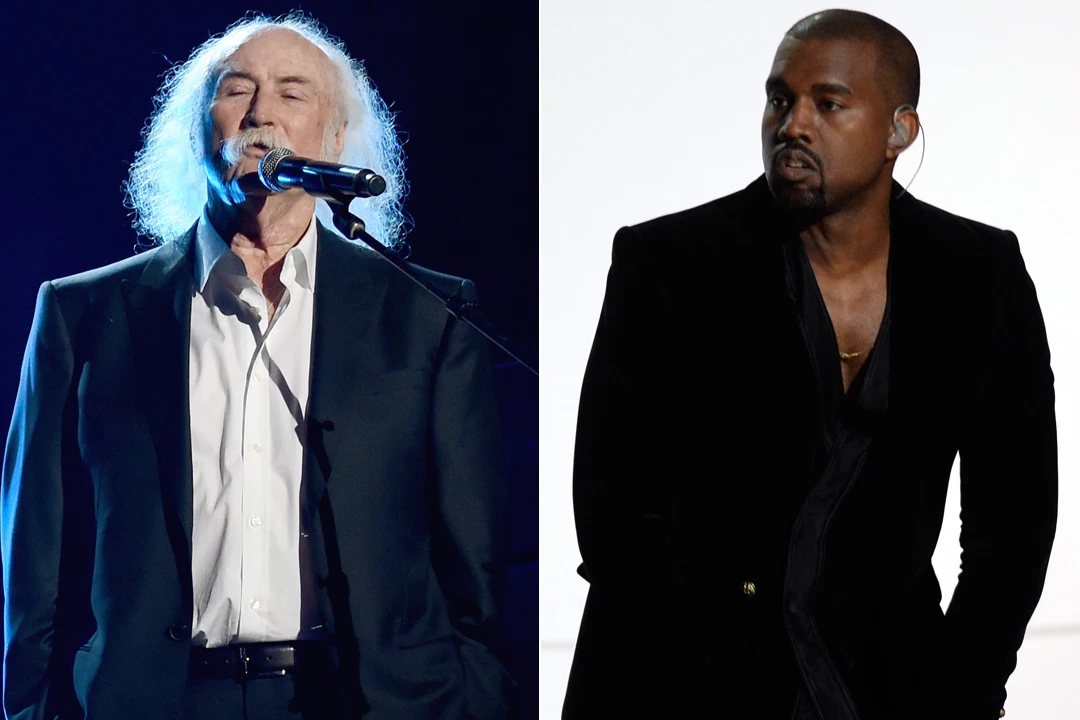 Yet another classic rocker has expressed his displeasure with Kanye West. David Crosby recently took to social media to give his opinion on the star.
Crosby was answering questions from fans on Twitter when one asked him about West. "He's an idiot and a poser," he replied. "Has no talent at all."
"@JADoss23: @thedavidcrosby opinion on kanye's music, impact as an artist?" Music ?.. He's an idiot and a poser….has no Talent at all

— David Crosby (@thedavidcrosby) March 3, 2015
Artists that did meet with Crosby's approval include Billy Joel ("Very talented cat"), Eric Clapton ("I think he's wonderful. Maybe even better singer") and Jimmy Page ("Totally freaking great"). He also revealed that he kept his ears open by expressing admiration for excellent current acts like Wilco and Americana singer-songwriter Jason Isbell.
Crosby didn't restrict his scorn for hip-hop stars, though. He said that he "would not" work with Mike Love ("Not a good person") and that he wasn't a fan of neither Jim Morrison nor Phish.
The public backlash against West has reached a fever pitch over the past month following an incident at the Grammys, when he walked onstage as Beck was accepting the award for Album of the Year. Paul Stanley said that Beck "should've kicked Kanye right in the nuts and said, 'Get the f— off MY stage!'" Five-time Grammy winner Michael McDonald added his two cents by adding, "When Kanye gets to a point where he can actually put a couple of notes together either vocally or two bars of valid music playing an instrument, then he might have a right to criticize somebody else. Until then, I think he's just talking to hear the sound of his own voice."
It's important to note that Kanye has since publicly apologized to Beck, and stated that his album 'Morning Phase' was "kind of good."
See Crosby, Stills, Nash & Young and Other Rockers in Our Top 100 Albums of the '70s
Rock's Nastiest Feuds
Subscribe to Ultimate Classic Rock on
Best of Ultimate Classic Rock