Cliff Richard Returning to UK to Cooperate with Sexual Abuse Investigation; Fans Offer Support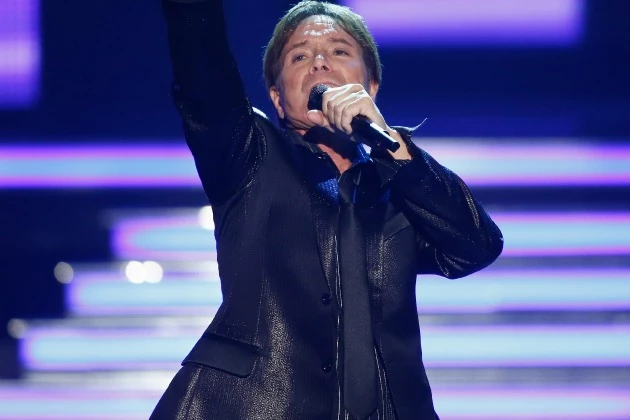 UPDATE, June 16, 2016: Cliff Richard will not face charges over these alleged sex offenses, after Crown Prosecution determined that there is "insufficient evidence to prosecute." Richard, in a statement, said he had "always maintained my innocence, co-operated fully with the investigation, and cannot understand why it has taken so long to get to this point."
Out of the country when police searched his home as part of an investigation into allegations of sexual abuse, Cliff Richard is heading back to Britain to speak with authorities in an effort to clear his name.
The investigation, which stems from charges brought by an unnamed man who was younger than 16 when he says Richard molested him at a Christian rally led by Billy Graham in the summer of 1985, has prompted a slew of headlines in the U.K., where Richard has sold millions of albums and enjoyed a record-setting string of hit singles since the late '50s. In an article reprinting photos taken at the rally, the Daily Telegraph reports that Richard was not informed of the search, which ended with police "seizing a number of items which were taken away for analysis."
In another article, the Telegraph recounts the decades of rumors and public scrutiny that Richard has dealt with due to his bachelor lifestyle, which at one point led him to issue a denial against persistent speculation that he could be gay.
While the tabloids churn, Richard's fans have come out in droves to express their love and support, with one Facebook commenter insisting, "There is no way that Cliff has done anything wrong, people just try to find things that don't exist because he never has done anything they can write about. His loyal fans are right behind him."
For his part, Richard has dismissed the allegations as "completely false" and promised, "it goes without saying that I will cooperate fully should the police wish to speak to me. … it would not be appropriate to say anything further until the police investigation has concluded."
Best of Ultimate Classic Rock