Cliff Burton Is Still Providing for His Family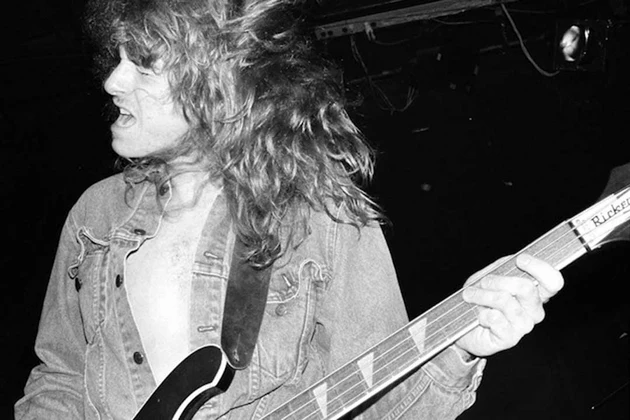 As a young musician, Cliff Burton dreamed of a time when he'd be able to provide a better life for his parents through his art. Three decades after his death, that dream is still coming true.
Burton's father, Ray, reflected on the 30th anniversary of the founding Metallica bassist's untimely death during a recent appearance on the Metal Sucks podcast, noting that the family had seen a steady royalty stream from Burton's work with the band for years. Although the money doesn't take away the sadness that lingers in his absence, the elder Burton points to it as a continual validation of his son's faith.
"He could see things coming along … he felt that they were doing well," said Ray Burton. "He told his mom and me, 'I'm gonna buy you two a house when this thing gets going better.' So he had an idea that the band was going to be a success — and boy, was it ever."
Burton's dreams rested on a belief in his own ability — one his father described as healthy without being overbearing. "Cliff knew he had talent, but he wasn't cocky about it," he recalled. "I heard him say several times, 'There are a hundred kids out there in garages that play the guitar as well as I can.' That was, I think, a plus for Cliff — that kind of thinking toward yourself also helps in everyday life. You have that confidence about your own abilities, and Cliff had a degree of confidence."
While he wishes his son had lived and played longer, Burton's father also made it clear he doesn't begrudge Metallica moving on in the wake of Cliff's death, sharing his admiration for the way they've "[carried] on all these years" and adding, "They've stayed together and have done a very good job of entertaining… [and] the business is entertaining, and they have done an absolutely magnificent job."
Metallica Albums Ranked Worst to Best
Best of Ultimate Classic Rock