Bryan Adams on Collaborating With Jeff Lynne, 'Reckless' Reissue – Exclusive Interview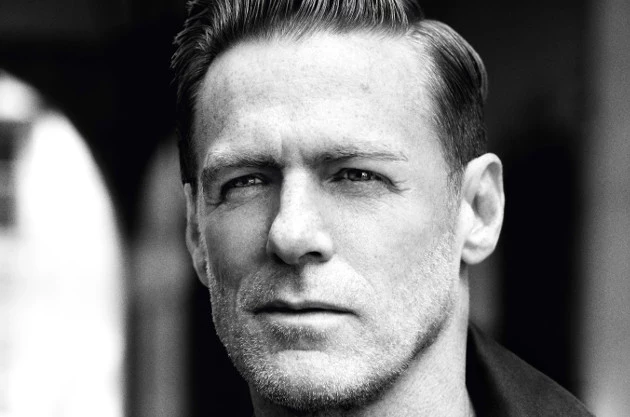 Bryan Adams is about to revisit his musical roots with a new album, 'Tracks of My Years,' a collection of classic covers from the '50s, '60s and '70s that will be released on Sept. 30. The album was produced by Adams with David Foster and Bob Rock, and comes in the middle of an already busy year for the Canadian classic rocker, who has been on tour while also prepping a reissue of his classic 1984 album, 'Reckless.'
Even with all of that activity currently in play, Adams is already hard at work on his next proper studio album, which he plans to release in 2015.
Legendary Electric Light Orchestra mastermind Jeff Lynne is producing the set, and, in an exclusive interview, Adams tells us how the pairing came together. "I met Jeff in the '80s," he recalls. "He came to my show years ago with a bunch of his friends. Of course, I've always been a big fan, and, in fact, I can't think of one record of Jeff's that I don't like — I love his solo albums and everything. So I got reintroduced to him by a guy in L.A. a couple of years ago and he asked me if I wanted to cut a track, and I said, 'Hell yeah!''"
Adams has high praise for Lynne. But he values the contributions his producers and collaborators bring to his records. "As a songwriter, I've always thought there's two levels to making records," he says. "One is the songwriting process, which is [where] you get a song to a certain place and that's it, and then you need to go and take it and make it into a record and that's as much work, if not more work, than it is actually writing the song. Because making a song into a record is a huge deal."
He acknowledges that production "can make and break whether the song gets heard or disappears." Which is why it was so important for him to work with someone like Lynne. "When you get a great producer behind your song, they know what to do and they understand," Adams states. "He understands. Even if this record with Jeff or even if this [current] record with David [Foster] never gets heard, I love it, and that's the barometer. Because at the rate that I'm working with Jeff, this record we're making together is going to be the best record I've ever made. I say that with great trepidation, because I know it's not done yet. But so far, the six tracks that we've done, they're just blinding!"
One could also say similar things about the legendary 'Reckless' album, which celebrates its 30th anniversary this year. (The reissue comes out on Nov. 24.) Adams has fond memories of the effort, recalling that he and collaborator Jim Vallance were at the top of their game. "We knew if we wrote the right record that it would get played," he says.
Subscribe to Ultimate Classic Rock on
When Adams started working on the anniversary package, he ran into some issues regarding the original print of the classic cover photo — turns out it was missing. That was just the start of the problems. "Not only did they lose all of the artwork for this album, they lost all of the master tapes," he says. "So those master tapes don't exist anymore."
Fortunately, Adams had a backup in place. "Luckily back then, I was kind of thinking, 'Oh, maybe I'll put a studio together,' so I used to keep a vault of tapes from my sessions," he says. "I must have made a copy of it as a protection copy. What you do is when you make your master, you make a protection copy as well and I kept the protection copy at my house. So I had to go back, and I thought, 'Did I keep a copy of this?' Sure enough, I kept this thing and I've had this thing in my vault for 30 years."
But because the tape hadn't been touched in 30 years, they needed to "bake" the record — a process used to make sure that the oxide wouldn't come off. "We made the transfer to digital and remastered it just in time, because the oxide was falling off the tape," Adams recalls. "To me, it's like the height of negligence, because all of the stuff that artists were making and are still making today, all of the stuff that these people are doing, putting the time in creating the music, creating the artwork, for all intents and purposes, it's art. For it just to be sort of cast aside or just chucked out, it's super negligent and it's a drag."
Adams was able to locate a transparency of the album cover hidden in a drawer at the A&M archives. With the music and art now in place, he uncovered seven songs from the sessions that serve as the reissue's bonus tracks, "It's really fun to have this come out now," he says. "I kind of wish that this was the album package that came out in 1984 and not the one that was out."
Best of Ultimate Classic Rock