Five Man Electrical Band Bassist Brian Rading Dead at 69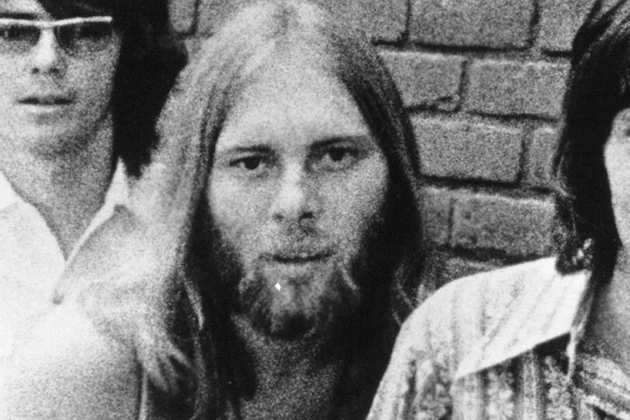 Brian Rading, co-founder and former bass player for the Five Man Electrical Band, has passed away at the age of 69.
News of Rading's death comes courtesy of the Ottawa Citizen, which reports that he succumbed to "natural causes" after battling throat cancer. A longtime fixture on the Ottawa music scene, Rading had moved into contracting and home repair work in more recent years.
A professional musician in his teens, Rading was a founding member of the Staccatos, the Canadian band that scored a handful of regional hit singles in the '60s before changing their name toward the end of the decade and re-emerging as the Five Man Electrical Band. The group's largest success came in 1971, courtesy of the hit single "Signs," which peaked at No. 3 in the U.S. and earned a gold certification from the RIAA — but just as they seemed poised to break through, the lineup splintered, with Rading and drummer Michael Belanger departing during the recording of 1973's Sweet Paradise LP. Singer Les Emmerson revived the band name in 1986, and continues to perform with a revamped lineup.
Rading went on to participate in a number of other musical projects, none of which enjoyed the commercial impact briefly achieved by the Five Man Electrical Band, but he continued to pursue his passion even as he earned a living in other ways — and he experienced a surprise musical rebirth of sorts when Tesla had a huge hit with their cover of "Signs" in 1990. "He loved being onstage, more than anything," Rading's daughter Jennifer told the Citizen. "That's where his heart was. That was his soul."
"Brian was warm, friendly, thoughtful, helpful. He did a lot of things for a lot of people," added current Five Man Electrical Band guitarist Brian Sim. "He was one of the best bass players I've ever played with."
Rockers We've Lost in 2016
Best of Ultimate Classic Rock