Bret Michaels Cancels Chicago Half-Marathon Show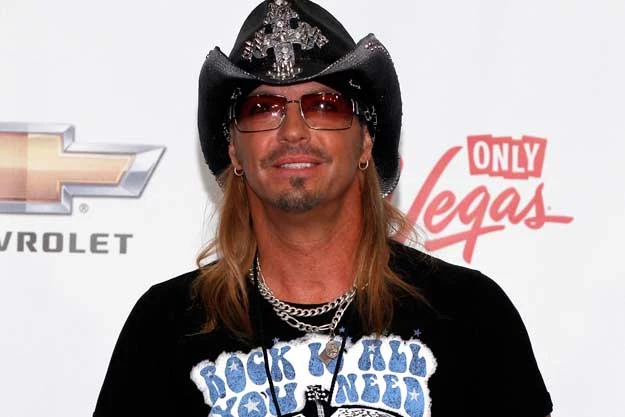 Given the health problems he's endured over the past year, which included a brain hemorrhage that nearly killed in him in May 2010, we can't fault Poison frontman Bret Michaels for 86-ing his participation at the XSport Fitness Rock 'N' Roll Chicago Half-Marathon on Sunday (Aug. 14). Michaels was apparently struck with a "sudden bout of severe dehydration and the flu."
Michaels wasn't scheduled to take part in the actual half-marathon. Instead, he was going to perform for the joggers. The XSport Fitness Rock 'N' Roll Chicago Half-Marathon is no ordinary event. It truly is a rock 'n' roll endeavor, offering live, background music for extra motivation as participants run in support of the American Cancer Society. Bret was on tap to sing at the finish line, but he was forced to bow out early Sunday.
The organizers of this brilliant charity event issued a statement with read as follows: "We are sorry to announce that Bret Michaels was not able to take the stage this morning due to a sudden bout of severe dehydration and the flu…The entire Rock 'n' Roll Marathon Series family wishes Bret a quick and healthy recovery and we look forward to his participation at our upcoming events."
Michaels tweeted about his poor health, posting this update on Saturday night: "Trying to keep rockin for shows tonight tomorrow. Suffering from flu & severe dehydration in Boise. IV drip."
He also expressed his disappointment, further posting this message: "Not only feeling bad physically, but also feeling bummed about missing the show today in Chicago. Such great fans!…"
Get better soon, Bret.
Best of Ultimate Classic Rock